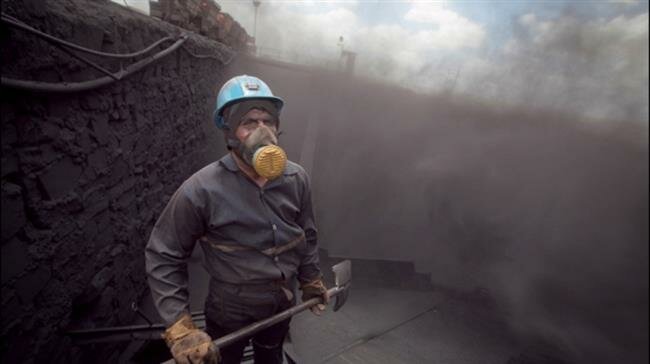 Iran's top man in the mining industry says the country is planning a significant increase in exploration and production activities in the sector as the government seeks to reduce its dependency on oil incomes that have been affected by rounds of sanctions.
Head of Iranian Mines & Mining Industries Development & Renovation (IMIDRO) said on Monday that the size of proven mine reserves across Iran could double if exploration methods are changed.
"We have only discovered a half of a total of 600,000 square kilometers of exploitable area across the country," said Khodadad Qaribpour, adding, "This comes as the size of reserves could double through underground mining in existing mines".
Qaribpour said Iran was eyeing to gradually move toward an economy where potentially huge incomes from the mining industry could compensate for the loss caused by US sanctions in the oil sector.
"Mine should replace oil or its position should match that of oil," said Qaribpour, adding that IMIDRO is on track to become the most powerful development holding in Iran in the coming years.
The remarks come against the backdrop of reports showing that Iran has managed to largely protect its mining industry exports from sanctions imposed by the United States.
The reports say precious metals such as copper have been shipped from Iran to major buyers in Asia mainly through third party countries, generating billions in foreign currencies in the past Iranian calendar year which ended in March.
Iran has a total of 37 billion tons of proven reserves of minerals, ranging from iron ore to turquoise, accounting for more than seven percent of global reserves per US Geological Survey. That comes as Iran's potential deposits of minerals have been estimated at 57 billion tons.