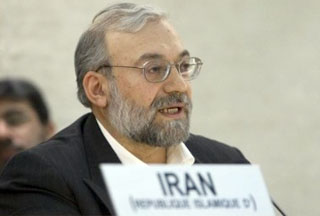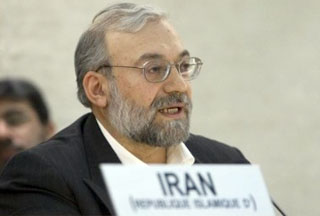 A high-ranking Iranian human rights delegation has left Tehran for New York to take part in the 65th session of the United Nations General Assembly.
The delegation, headed by Secretary General of Iran's High Council for Human Rights Mohammad Javad Larijani, will defend strategic policies of the Islamic Republic on human rights and prepare the ground for increasing interactions with countries attending the session, IRNA reported.
The 65th UN General Assembly meeting on human rights runs from October 26-November 20.
Iran says the West is using the human rights issue as a political tool in an attempt to apply pressure on the Islamic Republic.
In May, Larijani said although Iran has gotten beyond Western-led nuclear challenges, it still faces provocations by the West under the pretext of human rights.
The Iranian official added that the second major and "greater" challenge, after the nuclear issue, that has been brought up by the West against Iran, concerns human rights issues and resolutions of international human rights bodies.
Iran insists that it has been fully complying with its international commitments to protect human rights.
Meanwhile, Iran's Parliament Speaker Ali Larijani in late October lashed out at human rights violations in the United States, saying Washington has no fear of spreading lies.
"The US has set up Abu Ghraib prison and committed the most violent crimes but talks of human rights. This means that Americans have no fear of telling lies," he said.
In the largest-ever revelation of secret US military documents, whistleblower website WikiLeaks released nearly 400,000 classified reports about the US-led war in Iraq.
The leaked documents, which cover the period between January 1, 2004, and January 1, 2010, have shed light on a myriad of crimes and offences committed in Iraq over the past few years, including assassinations, murders, torture and rape.
In less than two weeks, the Human Rights Council will, for the first time ever, assess the human rights status of the United States as part of the new Universal Periodic Review mechanism which will assess the human rights situations in all 192 UN member states.