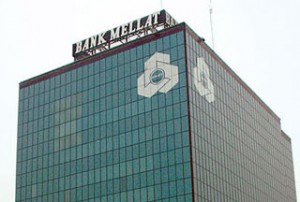 A senior Iranian official says the US decision to impose sanctions on the Malaysian-based subsidiary of Bank Mellat "makes no sense."
On Thursday, the US Treasury Department blacklisted the Malaysian branch of Bank Mellat, claiming that it "has facilitated the movement of millions of dollars for Iran's nuclear program."
The move seeks to freeze assets of Bank Mellat, which is said to be Iran's second-largest bank, and bans US citizens from doing business with them.
Iranian Deputy Economy Minister Asghar Abolhasani reacted to the decision on Saturday, criticizing Washington for imposing sanctions on the bank "without providing any corroborative justifications."
According to Abolhasani, the move is just a pretext to exert pressure on Iran over its uranium enrichment activities.
Meanwhile, the Labuan Offshore Financial Services Authority (LOFSA) said on Friday that US sanctions against the Malaysian subsidiary of Iran's Bank Mellat will not affect its operations in Labuan.
"The US sanctions do not affect the subsidiary's operations in Labuan," AFP quoted a senior LOFSA official as saying.
"The Labuan International Business and Financial Centre (IBFC) is well-regulated and its prudent practices are on (a) par with international standards," he added.
To pressure Tehran over its nuclear program, Washington has imposed unilateral sanctions on a number of Iranian-owned banks, namely Melli, Saderat, and Sepah, and has demanded that world financial institutions follow suit.