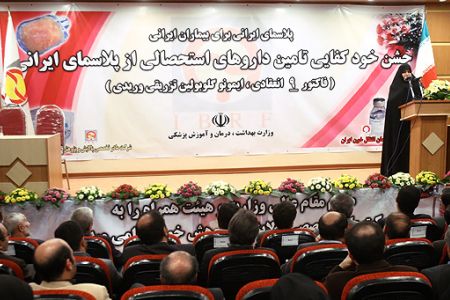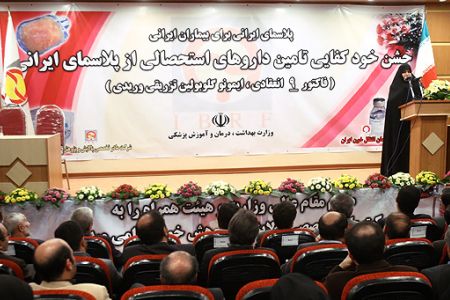 Iranian Health Minister Marzieh Vahid-Dastjerdi has announced that the Islamic Republic has become self-sufficient in producing blood plasma.
She said on Saturday that Iran produced all the plasma it needs from the blood donated inside the country.
The Iranian minister also said that the achievement can annually save the country an estimated $200 million in therapeutic costs.
"With the production of plasma, we can now export the product to the countries of the region," she said on the sidelines of a ceremony marking the self-reliance in production of the key product.
"Every year, Iranians donate 1.8 million blood units, which is indeed a source of pride and glory for the nation," she noted, adding that today blood is used less frequently and blood plasma has the widest application.
The official explained some 500,000 liters of plasma have been sent to Europe for producing various medicinal products since 2005.
"We hope with the construction of plasma purification system inside the country, this problem will also be resolved and we will no longer have to send plasma abroad to produce medicine," she noted.
"Every year six to seven million dollars is spent for importing anti-rabies serum. Given our present capabilities, we can easily produce anti-rabies, anti-Hepatitis B and anti-tetanus immunoglobulin inside the country," the minister said.
Vahid-Dastjerdi said a plasma purification system for producing blood products will be launched in the near future.
"We are trying to create conditions wherein donated blood is transformed into healthy plasma and blood products via this system. The Iranian Blood Transfusion Organization and the Health Ministry are cooperating so that Iran becomes an exporter of plasma at the regional level," she concluded.