Iran
Iran 'self-sufficient' in wheat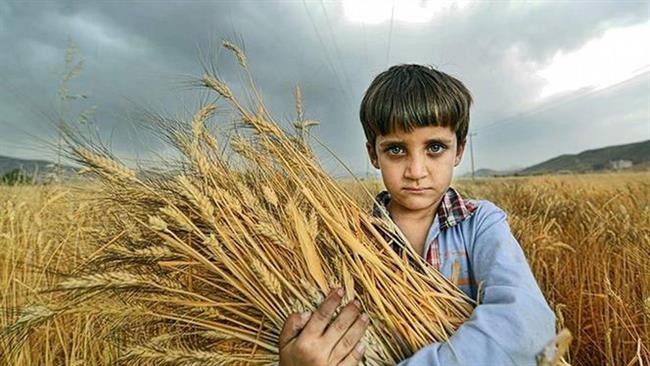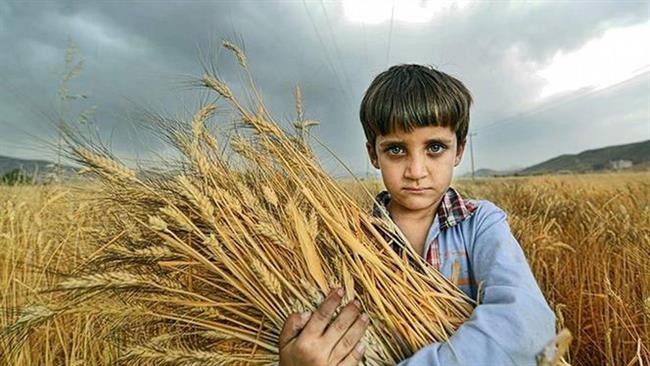 Iran expects to buy nine million tonnes of wheat from its farmers in the next harvest year, Deputy Agriculture Minister Abdol-Mahdi Bakhshandeh says.
"We will need no wheat imports next year. The country is self-sufficient in this regard," the Mizan Online news agency quoted him as saying on Monday.
Wheat harvest will begin in Iran's southern provinces in the month of Farvardin which begins on March 20, he added.
"Strategic wheat stocks are in very good conditions and we have reserves for more than six months," Bakhshandeh said. "What is needed for human consumption has been purchased and is available," he added.
Last year, Iran purchased 8.1 million tonnes of wheat from local farmers. Officials predict better harvest this year, citing satisfactory rainfall.
Ministry of Agriculture last month banned state imports of wheat in the coming Persian year which begins on March 20, ordering officials to stop registering new purchase orders.
In his letter, Minister of Agriculture Mahmoud Hojjati said the private sector must make purchases of pasta-making durum wheat for its needs from the Government Trading Company (GTC).
Otherwise, private importers would have to use foreign exchange at free-market rates for any buys.
Iranian importers usually get foreign exchange at concessionary rates from the government for imports of basic commodities such as wheat, rice, raw sugar, crude vegetable oil and medicine.
GTC head Ali Qanbari has said his company planned to export 300,000 metric tons of surplus durum wheat.
To protect local farmers from cheap imports and to prevent imported grain being re-sold to the government at higher prices, the government has imposed import duties on wheat and barley.