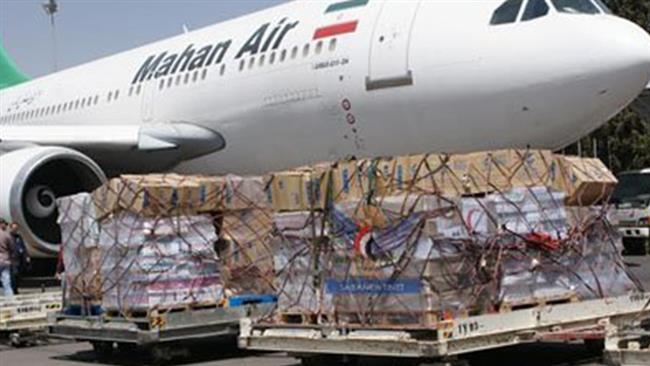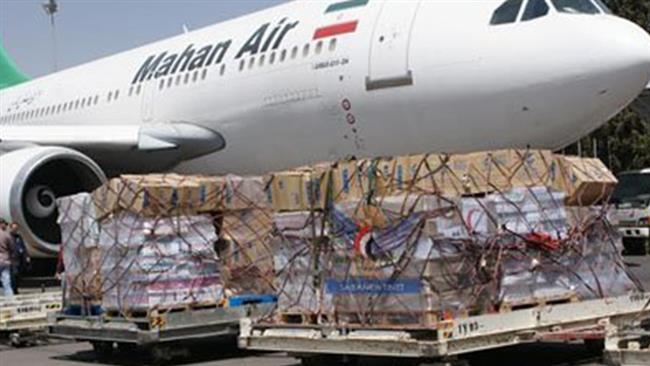 The Islamic Republic of Iran has dispatched its second consignment of humanitarian aid to Yemen.
The aid shipment arrived at Sana'a International Airport on Thursday, IRNA reported.
Amireddin Rouhnavaz, the head of the Relief and Rescue Organization of the Iranian Red Crescent Society (IRCS), said the consignment weighs seven tonnes and includes blankets, rugs and medical supplies.
More Iranian relief aid will be sent to the Arab country soon, he said.
Meanwhile, the general director of Family Health at the Yemeni Ministry of Public Health and Population said that Iran's relief supplies to Yemen come within the framework of bilateral cooperation between the two countries.
Ali Jahaf said the aid was sent through the International Federation of Red Cross and Red Crescent Societies (IFRC).
Iranians have shown their willingness to assist Yemen in the health field, he added.
Iran's first batch of humanitarian aid, including medicines, arrived in Sana'a on Sunday.
Last month, Iranian and Yemeni aviation authorities signed a memorandum of understanding (MoU) on air transportation.
The document was signed in the Iranian capital, Tehran, between the Civil Aviation and Meteorology Authority (CAMA) of Yemen and Iran's Civil Aviation Organization (CAO), reported Yemen's official Saba News Agency.
The MoU enables national carrier Yemen Airways as well as the Iranian airline Mahan Air to operate 14 flights per week to the other country.