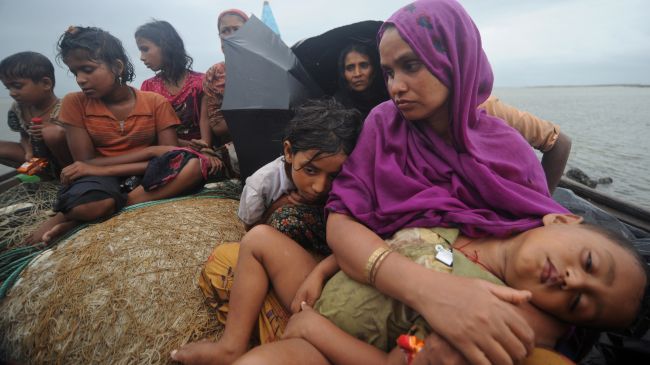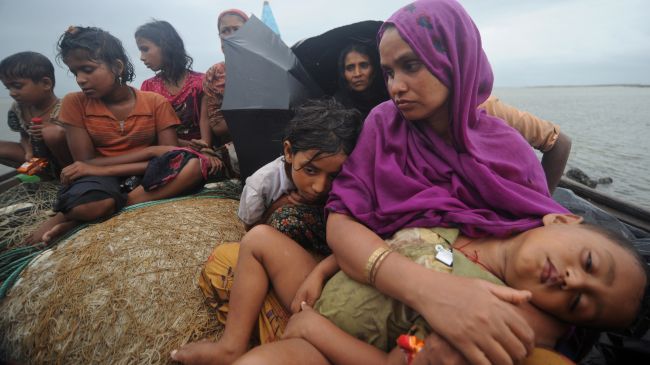 Iran has sent a consignment of humanitarian aid to ethnic Rohingya Muslims in Myanmar amid deafening silence of world bodies on atrocities being perpetrated against the community in the East Asian state, Press TV reports.
Head of the Rescue and Relief Organization of Iran's Red Crescent Society (IRCS), Mahmoud Mozaffar, said on Saturday that the 30-ton shipment includes foodstuff, tens, blankets and other basic commodities.
He noted that he will fly to Myanmar aboard the cargo plane bound for Naypyidaw to supervise the distribution of humanitarian aid among Rohingya Muslims and study their situation.
Mozaffar said an Iranian team will examine the need for setting up relief camps in the Rakhine state of Myanmar, and sending medical supplies to the Rohingya community.
Some 800,000 Rohingyas are deprived of citizenship rights due to the policy of discrimination that has denied them the right of citizenship and made them vulnerable to acts of violence and persecution, expulsion, and displacement.
The Myanmar government has so far refused to extricate the stateless Rohingyas in the western state of Rakhine from their citizenship limbo, despite international pressure to give them a legal status.
Rohingya Muslims have faced torture, neglect, and repression in Myanmar since it achieved independence in 1948.
Hundreds of Rohingyas are believed to have been killed and thousands displaced in recent attacks by Buddhist extremists.
Buddhist extremists frequently attack Rohingyas and have set fire to their homes in several villages in Rakhine. Myanmar Army forces allegedly provided the extremist Buddhists containers of petrol for torching the houses of Muslim villagers, who are then forced to flee.
Myanmar's government has been accused of failing to protect the Muslim minority.
Myanmar opposition leader Aung San Suu Kyi has also come under fire for her stance on the violence. The Nobel Peace laureate has refused to censure the Myanmarese military for its persecution of the Rohingyas.
Rohingyas are said to be Muslim descendants of Persian, Turkish, Bengali, and Pathan origin, who migrated to Myanmar as early as the 8th century.
Amnesty International and Human Rights Watch have issued separate statements, calling on Myanmar to take action to protect the Rohingya Muslim population against extremist Buddhists.