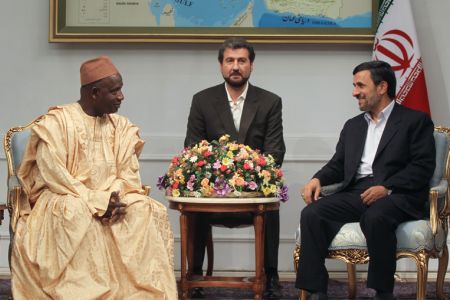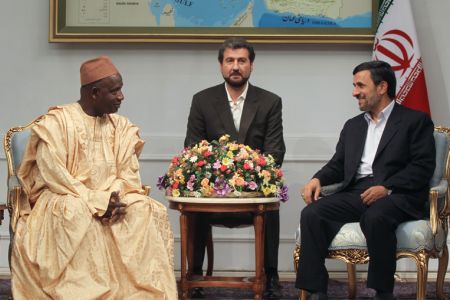 Iranian President Mahmoud Ahmadinejad has called on freedom-seeking nations to benefit themselves from the weakened position of colonial powers to expand their regional and global ties.
"Colonial powers are not in a good situation," Ahmadinejad said at a meeting with Ghana's Foreign Minister Alhaji Mohammad Mumuni on Wednesday, IRNA reported.
"This is a favorable opportunity for independent and justice-seeking countries and nations to use the current circumstances to boost bilateral and regional relations," he urged.
The remarks came amid ongoing protests in the Middle East, which aim at toppling the despotic regimes in the region. The protests were triggered by revolutions in Tunisia and Egypt, which toppled the countries' US-backed dictatorial regimes early in 2011.
In another notable turn of events, demonstrations have been bubbling up against social and economic inequalities across the United States since September 17.
The Iranian chief executive warned that if nations failed to value the opportunity, the weakened "colonialists might take power again and impose worse circumstances on nations."
Ahmadinejad also hailed the Islamic Republic's close relation with Ghana as one that is developing in a logical and intellectual direction, noting that "the two countries are on the same front."
"Iran and Ghana have plenty of possibilities and capabilities, which they can utilize towards the two nations' perfection and progress and this requires greater effort and expanded activities."
For his part, the Ghanaian official highlighted the significance of Tehran-Accra ties.
"The results of the strategic cooperation and collaboration between the two countries will be beneficial the two nations and the other countries in the region," he said.
Mumuni praised the Iranian nation for setting an example for other countries by exercising "resistance and [exhibiting] courage in voicing and maintaining its basic stances."