Iran
Iran serious in fight against drugs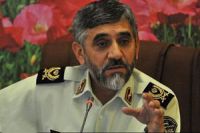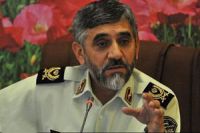 Head of Iran's Police Antinarcotics Department, Brigadier General Ali Moayyedi, has emphasized Iran's serious campaign against illicit drugs in regional and extra-regional domains.
According to IRNA, General Moayyedi, who is in Turkey to participate at the sub-committee of illicit drugs trade in the Middle East and Far East, said Monday night that Iran has spared no efforts to fight against drug smuggling.
Meantime, praising Iran's commendable efforts, his Turkish counterpart Mohammad Yashil Kaya noted that massive and serious efforts by Tehran and Ankara have left no safe place for drug smugglers in the two countries.