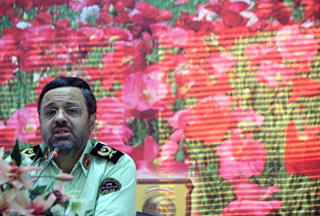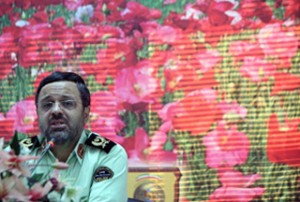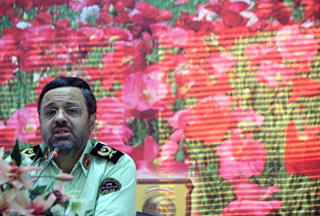 Iranian police have seized more than 557 tonnes of illicit drugs throughout the country in the past calendar year (ending on March 20), a senior commander says.
"Iranian narcotics agents have managed to confiscate 557.622 tonnes of different kinds of narcotics from smugglers across the country," said General Hamid Reza Hossein-Abadi, the commander of the narcotics squad.
He added that 214 smugglers have been killed and 34 police agents martyred during 1,717 heavy clashes.
The police official noted that 2,264 infamous drug bands were arrested during the same period and added that 214,684 smugglers were handed over to judicial authorities.
He warned that the Iranian police would severely and strongly confront any individual who seeks to damage the security of the Islamic Republic through the smuggling of narcotics.
Hossein-Abadi accused the US and Britain of playing a major role in Afghanistan's lucrative drug trade and said, "We would not face such a critical situation in Afghanistan should the occupying forces play even the least role in the crackdown on drugs."
Iranian officials have always criticized Western countries over their policies towards Afghanistan, where poppy cultivation has drastically increased since the US-led military occupation of the country in 2001.
Some 13,000 tonnes of drug catalysts are brought into Afghanistan every year as the war-torn country is the producer of 90 percent of the world's opium.
Iranian police officials maintain that drug production in Afghanistan has had a 40-fold increase since the 2001 US-led invasion.
Russia has also blasted the United States for conspiring with Afghanistan's drug producers by refusing to eradicate opium plantations in the country.
US marines, stationed in the opium-growing Helmand province since February, told the villagers that they do not intend to cut the production, the Russian Foreign Ministry said Sunday.
"We believe such statements are contrary to the decisions taken on Afghan narco-problems within the UN and other international forums," the ministry added in a statement released by the Russian Embassy in Kabul.