Iran
Iran-Sextet expert-level talks to resume soon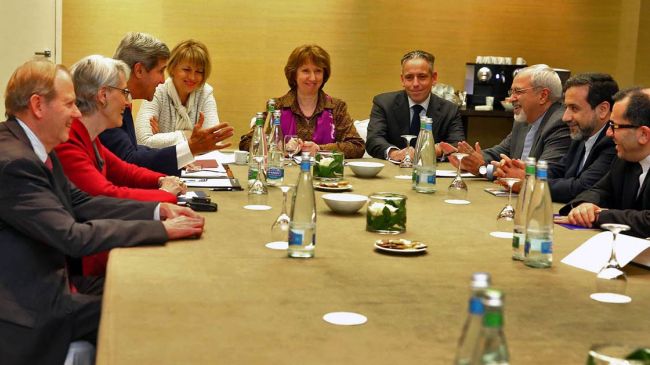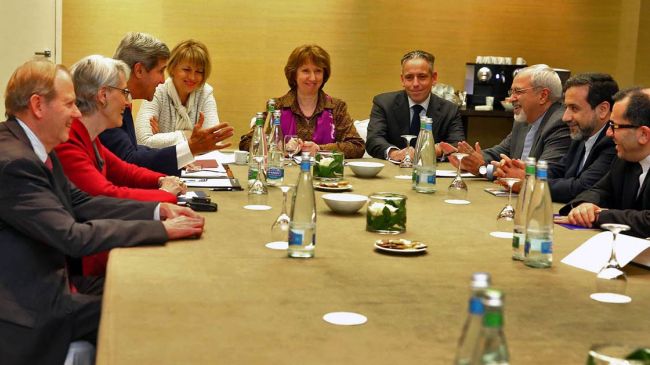 Talks on the implementation of the nuclear deal sealed between Iran and the Sextet in Geneva are set to resume this week, two European diplomats say.
The final decision on the exact day for the resumption of talks between representatives from Iran and the six world powers is yet to be made, the Wall Street Journal quoted the diplomats as saying on Tuesday.
One official said the decision would likely be made in the coming hours. The other diplomat said the negotiations would likely take place in the Austrian capital, Vienna, but that also wasn't yet finalized.
Last month, Iran and the five permanent members of the UN Security Council – Russia, China, France, Britain and the US — plus Germany reached a nuclear deal in the Swiss city of Geneva.
The interim deal seeks to set the stage for the full resolution of the decade-old dispute over Iran's nuclear energy program.
As part of the Geneva deal, it was agreed that the current sanctions on the Islamic Republic would be relieved and no more sanctions would be imposed on Iran for six months.
However, on December 12, the intense four-day expert-level talks between representatives from Iran and the six world powers were put on hold after the administration of US President Barack Obama issued new sanctions against more than a dozen Iranian and foreign companies and individuals for "providing support" for Tehran's nuclear program.
The US Treasury Department said it was freezing assets and banning transactions of entities that had attempted to evade the sanctions against Iran.
During a phone conversation with US Secretary of State John Kerry on Monday, Iranian Foreign Minister Mohammad Javad Zarif "expressed Iran's dissatisfaction" with new US sanctions.
On Tuesday, Iranian Deputy Foreign Minister for Legal and International Affairs Abbas Araqchi said Iran would continue talks with the Sextet on its nuclear energy program.
Speaking to reporters after a meeting with European Union foreign policy chief Catherine Ashton in Brussels, Araqchi, who is also a member of Iran's negotiating team, lashed out at the US for its unconstructive stance against Iran and urged American officials to avoid taking such provocative measures if they really want the negotiations to go on.