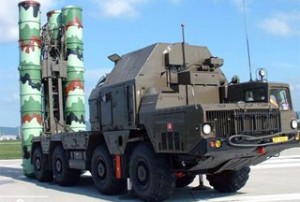 An Iranian lawmaker has called on the country's military authorities to impose a deadline for Russia to deliver the S-300 missile defense system to Iran.
A long time has passed since Russia signed a deal with Iran to sell the S-300 system to the Islamic Republic, Majlis (Parliament) National Security and Foreign Policy Committee Deputy Chairman Hossein Sobhaninia said on Saturday.
"The Russian side has cited unspecified technical reasons for the delay in the delivery of the air defense hardware to the Islamic Republic. We hope technical problems are behind the delivery of the air defense system to Iran, not other issues," he added.
The MP noted that Iranian scientists have been able to develop indigenous technology every time contract parties failed to live up to their commitments for political reasons.
The S-300 anti-aircraft system is designed to defend large industrial and administrative centers, army bases, and similar facilities. The system is capable of destroying ballistic missiles. The most recent modifications of the system can shoot down hostile missiles or aircraft up to 150 km (90 miles) away.
Israel and the United States have repeatedly asked Russia to scrap the contract to sell Iran the truck-mounted S-300 missile system.
However, Russia has insisted that it will eventually deliver the S-300 missile system to Iran.