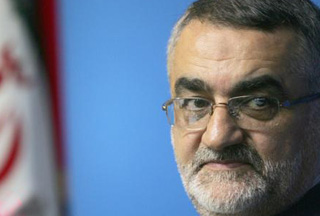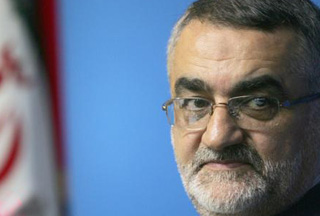 A senior Iranian lawmaker has lashed out at the US to abduct Iranian scholar Shahram Amiri, saying the move was an act of state terrorism.
"Amiri's abduction is among hundreds of cases in which the United States kidnaps individuals. This is an internationally recognized terrorist act," Head of the Iranian Parliament (Majlis) National Security and Foreign Policy Commission Alaeddin Boroujerdi told IRNA on Wednesday.
Amiri, who was a university lecturer, was kidnapped in the holy Saudi city of Medina on June 3, 2009 in a joint operation by terror and kidnap teams from the US Central Intelligence Agency and Saudi Arabia's Istikhbarat.
The Iranian scientist, who took refuge in Iran's interest section at the Pakistani Embassy in Washington on Tuesday, left the United States for the Iranian capital, Tehran, on Wednesday after demanding an "immediate return" to the country.
Boroujerdi further pointed out that the abduction of Amiri brought shame on the United States.
"If the US has respect for itself, which seems it does not, it should apologize to the Iranian nation for the abduction of an Iranian national and make efforts to compensate," the lawmaker stressed.
In his exclusive interview with Press TV Amiri said he was kidnapped by the US security agents in collaboration with Saudi forces.
He added that he was snatched by a group of unknown people, made unconscious and found himself on an American plane bound for the United States.
The Iranian academic said he has been under "psychological warfare and pressure" and was offered $10 million to appear on CNN and announce that he had willingly defected to the US.