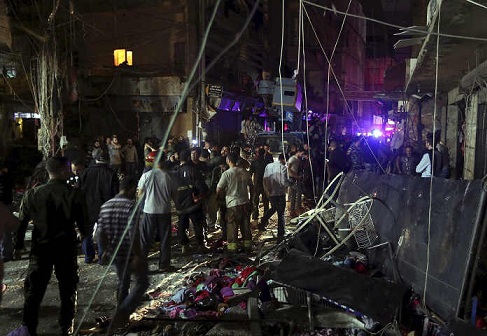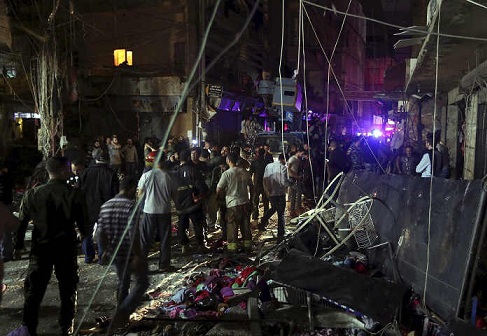 Iranian Foreign Ministry on Thursday strongly condemned the terrorist dual suicide attack that rocked a densly populated neighborhood in Lebanon's southern suburbs Al-Dahiyeh which claimed the lives of scores of civilians and left hundreds wounded.
FM Spokesman Hussein Jaberi Ansari in a statement expressed the Islamic Republic sympathy with the bereaved families of martyrs, as well as the Lebanese nation and government.
Ansari also expressed hope that the ground for active and effective encountering against the terrorists and extremists will be paved with the solidarity between Lebanon's nation, resistance movements, and army, as well as the firm determination of the international community in the fight against terrorism.
Two suicide bombers detonated their explosive belts Thursday night in the area of Burj al-Barajneh in Beirut Southern suburb, leaving at least 43 martyrs and more than 200 people injured.
The terrorist plot – claimed by the so-called 'Islamic State of Iraq and the Levant' (ISIL) takfiri group – was including four simultaneous suicide bombings. However, only two terrorists managed to blow themselves up, the third was killed by the second explosive, and the fourth was arrested by local residents who handed him to the security forces.