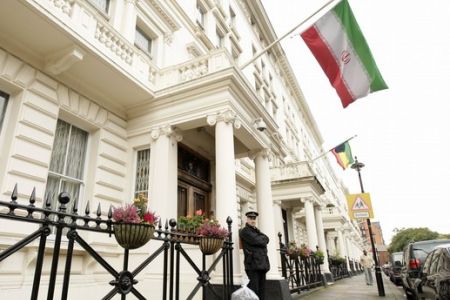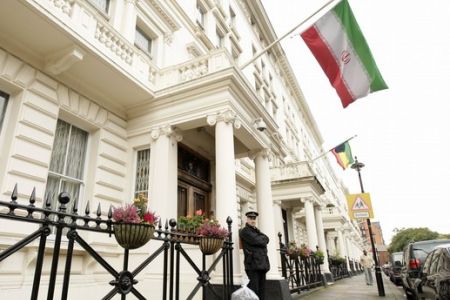 The Iranian Embassy in London has slammed "unfounded" allegations by a number of British officials that have accused Iran of interfering in Syrian internal affairs.
"Recently, some of the British officials have made unfounded and baseless allegations against the Islamic Republic of Iran concerning the incidents in Syria," says a press release issued by the embassy on Thursday.
"The Embassy of the Islamic Republic of Iran strongly condemns these inappropriate remarks and denies firmly these untrue allegations," the statement further said, adding that the claims by the UK officials were "aimed to tarnish Iran's popular image in the region."
The Iranian Embassy in London also criticized Britain's dual approach toward recent popular anti-government protests in North Africa and the Middle East.
"The Islamic Republic of Iran believes that nations in the region seek to establish democracy without any foreign intervention; therefore, having double-standards in dealing with democratic wishes in the countries of the region is against legitimate ambitions of their people," it pointed out.
The communiqué further warned that any political or military intervention in the popular uprisings in the region would serve to either mislead the movements or prompt a crackdown against them.
The Iranian embassy further referred to media reports exposing Western support for the despotic rulers in the region, blaming Western powers for supplying the dictators with logistical equipment and training to assist in their brutal crackdown on peaceful demonstrations.
"Emphasizing incidents in one country and ignoring the crackdown on uprisings in other countries are instances of resorting to double-standards regarding developments in the region," it concluded.