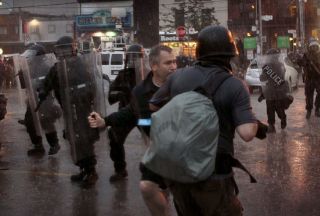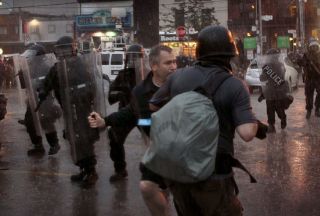 Iran has summoned the Canadian charge d'affaires to the foreign ministry to condemn human rights violations by Canadian riot police against G20 protesters.
The Canadian envoy was summoned to the ministry on Wednesday to receive Iran's protest over the "violent and inhuman" treatment and the massive arrests of G20 protesters by the country's riot police.
Voicing concern over human rights abuse by the Canadian police, the Iranian representative reminded Canada of its international commitments to allow peaceful demonstrations and called on the government to respect the rights of detainees.
The Canadian envoy for his part said that he would inform his respective country of Iran's formal protest.
Canadian police made hundreds of arrests during the protests against the summit of 20 world leaders or G20 held in Toronto from June 26-27.
Canadian police have been condemned by local and international news agencies for using excessive force against protesters.