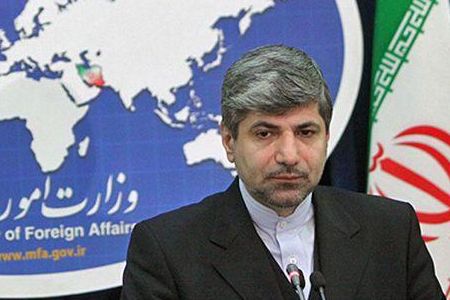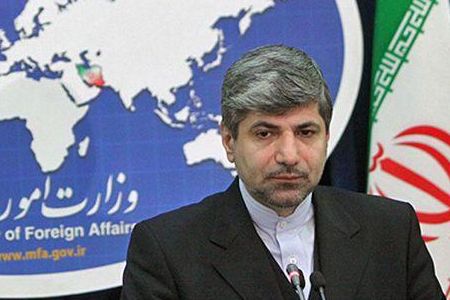 Iran's foreign ministry spokesman has condemned certain Western countries for refusing to refuel Iranian planes at European airports.
"Western countries should know that this measure is even outside the [UN] Security Council's illegal resolution and it is against international law,' Ramin Mehmanparast said at his weekly press conference on Tuesday when asked to comment on reports that Iranian planes were being refused jet fuel at London's Heathrow airport.
"We will not tolerate it and it is on Iran's agenda to deal with this imprudent action," he added.
Afghanistan
He said that Iran was ready to cooperate with all countries to help restore peace and security in neighboring Afghanistan provided that those countries adopt "a constructive and friendly approach."
He said Iran's policy was to support the legal government of Afghanistan, adding that serious action was needed to uproot insecurity and violence in the war-torn country.
Arrested German national
He said that the two German nationals arrested in Iran had violated the law since they entered the country with tourist visas but had posed as journalists.
He said that their case was undergoing legal proceedings.
Mehmanparast also said that Iran has granted them consular access.
Three Persian Gulf islands
Mehmanparast emphasized that the three Persian Gulf islands of Abu Musa, the Lesser and Greater Tunbs are inseparable part of the Iranian territory.
He said that any misunderstanding could be removed through bilateral talks between Iran and the UAE.
Terrorism
The spokesman urged global action to uproot terrorism and said that Iran strongly condemns any form of terrorism.
He said that Iran was ready to work with other countries if they were "sincere" in fighting terrorism.
Mehmanparast also called on Western countries to stop supporting certain terrorist groups.
Iraq
He rejected allegations that Iran was interfering in Iraq's internal affairs and said the Islamic Republic of Iran supports a powerful Iraq and the establishment of its government as soon as possible.