Iran
Iran slams Hague remarks, hails Egypt referendum turnout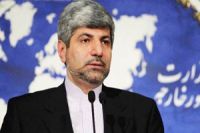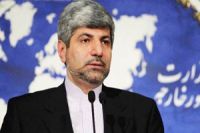 Iran Foreign Ministry Spokesman Ramin Mehmanparast has slammed recent remarks by British Foreign Secretary William Hague about the human rights situation in Iran.
Mehmanparast said on Sunday, "These false remarks are yet another attempt by British government officials to exploit human rights issues". He stressed that Britain does not have the right to meddle in the internal affairs of other countries using the pretext of human rights allegations, considering its long history of colonialism and countless rights abuses.
Mehmanparast remarks came in response to Hague's comments on Thursday, December 20, after the UN General Assembly voted on a Canadian-sponsored resolution on alleged human rights violations in Iran.
Meanwhile, Mehmanparast congratulated Egyptians for their mass participation in a referendum on the country's newly-proposed draft constitution.
On Sunday, Mehmanparast hailed the two-stage referendum as a strong step toward establishing democracy and rule of law in Egypt.
The spokesman added, "The high turnout will empower the Egyptian government to take further steps towards the realization of the long-term, progressive, Islamic and revolutionary goals of the people".