Bahrain
Human Rights
Iran Slams Sentence against Sheikh Ali Salman: Bahrain Complicating Problems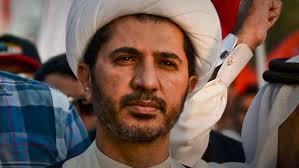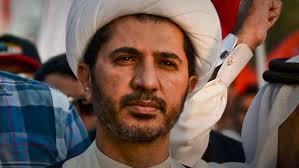 Iran Slams Sentence against Sheikh Ali Salman: Bahrain Complicating Problems
Iran criticized jail term handed against prominent opposition leader in Bahrain, Sheikh Ali Salman, stressing that such measures would benefit extremists in the Gulf kingdom.
Foreign Ministry Spokesman Hossein Jaberi Ansari strongly reacted to the Bahraini appeal court's verdict which more than doubled the jail term handed down by a primary court against Sheikh Salman.
"Such measures against moderate political leaders does not resolve any problem and by complicating these problems they will eventually benefit the extremists," IRNA news agency quoted  Jaberi Ansari as saying on Tuesday.
The foreign ministry spokesman expressed deep regret over approving and intensifying the verdict against Sheikh Salman.
A Bahrain appeals court on Monday extended the custodial sentence for Sheikh Ali Salman, secretary general of Al-Wefaq Islamic Society bloc in Bahrain, from four years to nine years. He was sentenced in June last year after being arrested in December 2014 on charges of calling for anti-regime demonstrations and collaborating with foreign powers. Sheikh Salman has denied the charges.