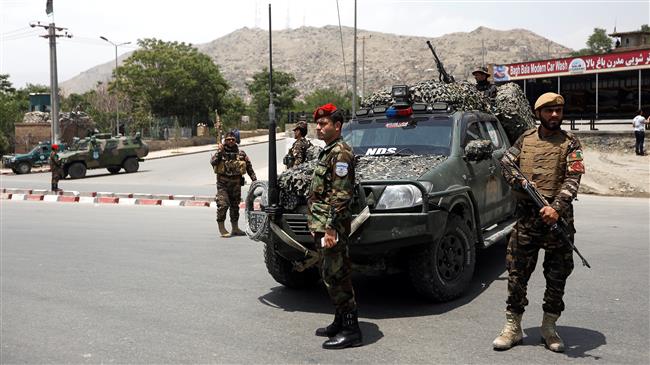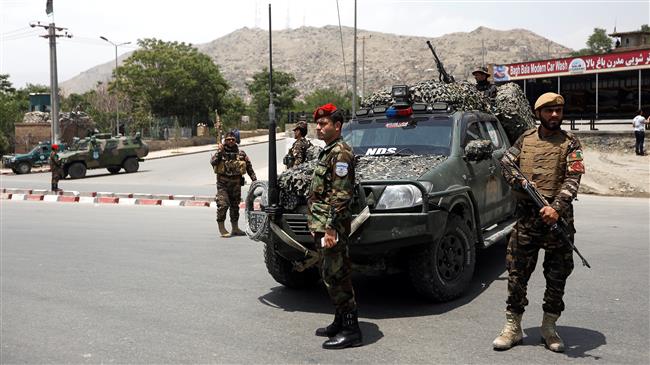 Iranian Foreign Ministry Spokesman Bahram Qassemi has strongly condemned the recent terrorist attack near a gathering of top clerics in the Afghan capital of Kabul, which killed at least eight people.
"On a day that clerics from all Afghan cities had gathered to speak about peace in Afghanistan and the condemnation of terror and violence in this country, the dirty hands of warmongering terrorists committed another crime," Qassemi said on Monday.
He added that the terrorists did not want the Afghan clerics to convey their message of peace, humanity, mercy, compassion as well as the message of fighting hostility, violence and terrorism to the country's people and other nations.
He expressed his sympathy with the Afghan government, nation and the bereaved families of the heinous crime and said the establishment of sustainable peace in the war-stricken country depends on unity and vigilance of the government and people from different faiths and ethnic groups.
The Iranian spokesperson emphasized that the Islamic Republic would stand by the government and nation of its friendly and neighboring country of Afghanistan and would help them restore peace and security.
At least eight people lost their lives in Kabul on Monday after a bomber detonated his explosive device close to a compound, where senior Muslim clerics were meeting on ways to end violence and promote peace in the war-torn country.
The bombing occurred at the entrance of the compound near a residential area in the west of Kabul as the participants were leaving the meeting, said police chief Ghafor Aziz.
According to local media, around 3,000 clerics were attending the meeting of the Ulema Council, Afghanistan's top religious leaders.