Iran
Middle East
North America
Palestine
Iran Speaker: Gaza Siege, Anti-Iran Sanctions Unmask Israel, US
Iranian Parliament Speaker Ali Larijani on Friday said that the continuation of siege on Gaza and sanctions against Iran lay bare the Israeli and US inhuman nature.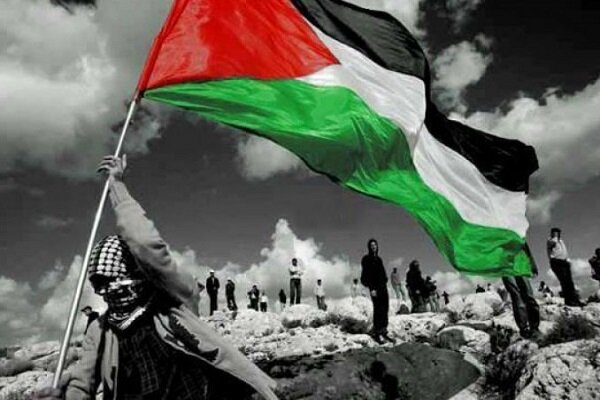 Ali Larijani made the remarks in a phone conversation with Hamas Political Bureau Chief Esmayeel Haniyeh who contacted Larijani for the first time after the latter tested positive in coronavirus test on April 2.
"Post-coronavirus world will be an opportunity to reassess the nations' rights and restore human identities; and arrogant powers must learn from human crises to change their behavior," Larijani said.
He added while the world is grappling with coronavirus crisis, the fact that the Zionist regime does not end Gaza siege is enough to prove its anti-human nature.
The Iranian official noted that the Palestinians should maintain their solidarity and make the best use of their legal and human capacities against criminal acts of the Zionists and act as the pioneer of defending human rights among the independent nations in a world affected by the coronavirus outbreak.
"Iran has always supported the oppressed people of Palestine and their rights and will do so in the future," he further said.
Haniyeh, for his part, said to Larijani, "You are among permanent supporters of resistance in the region, especially oppressed people of Palestine."
He wished good health and swift recovery for him.
Back in January 29, 2020, Ali Larijani in a phone call with Ismail Haniyeh expressed confidence that al-Quds will be liberated by the Palestinians in cooperation with the resistance front.
During the conversation, Larijani termed the so-called peace plan of 'Deal of the Century' as a blatant treason and betrayal towards the oppressed Palestinian people and insult to all Muslims in the world.
The so-called peace plan will doom to failure, he said, adding, "Al-Quds will undoubtedly be liberated under the auspices of years-long struggle of Palestinian people against Israeli regime in cooperation and collaboration of Axis of Resistance."