Europe
Iran
Middle East
World News
Iran Spokesman: Hungary's decision to expel Iranian students deeply regrettable
Iran's Foreign Ministry spokesman has deplores a decision by Hungary to expel 17 Iranian students for allegedly violating standing "sanitary protocols," saying those targeted by the move had, in fact, protested hazardous health conditions at a Budapest hospital.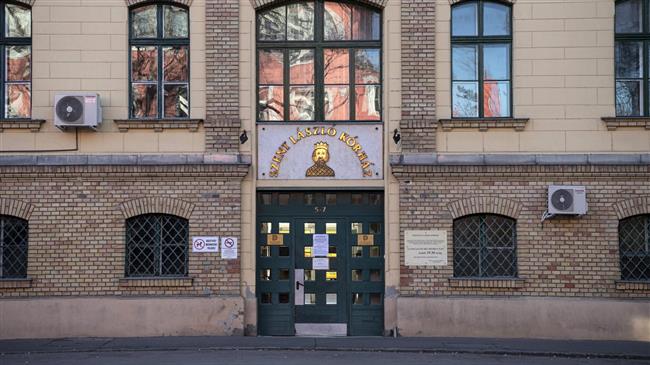 Speaking in an exclusive interview with ISNA news agency on Thursday, Abbas Mousavi called the decision "deeply regrettable" and the allegation used to justify it "inexcusable."
The European country claims that the students have broken the protocols put in place to prevent the spread of the new coronavirus.
"What Hungarian officials refer to as violation of the sanitary protocols is the students' protesting unsuitable lockdown conditions at the hospital, where the infected had been quarantined alongside healthy people," Mousavi said.
Hungarian authorities, however, pointed the finger of blame at Iranian students, expelling three of them before taking the move against 14 more without paying attention to the fact that the health protocols had, in fact, been violated by the Budapest hospital, the official reported.
The trio, who were expelled during the first bout, were taken to a refugee camp and were being kept there in squalid conditions, he said.
However, the Islamic Republic's Embassy later facilitated their return to Iran for fear of being infected with the virus at the request of their families, Mousavi said.
More than 30 countries helped Iran fight coronavirus: Foreign MinistryIran
According to the spokesman, the Iranian embassy has sought legal consultation and representation to pursue the matter with the help of the students themselves and their families.
According to Hungary Today news website, 15 of the students were being kept at Budapest's St László hospital before the expulsion.
Hungary's nationalist Prime Minister Viktor Orban has blamed "foreigners and migration" for the spread of the novel coronavirus in his country.
"Our experience is that primarily foreigners brought in the disease, and that it is spreading among foreigners," he said in March.
Mousavi said the Iranian Foreign Ministry has invited the Hungarian ambassador to Tehran for talks with Iranian officials several times, and has officially summoned him on at least three occasions over the move.
Iran summons Hungary ambassador to slam expulsion of students 'infected with coronavirus' Iran summons Hungary's ambassador to protest the expulsion of over a dozen Iranian students suspected of having contracted the new coronavirus.
"Iran's Foreign Ministry urgently demands that the Hungarian officials review the order they have issued and enable the students to resume their studies," he concluded.
The new virus that can cause a fatal respiratory infection called Covid-19 has killed 89,878 people and infected 1,536,142 worldwide since surfacing in central China late last year.
This includes 4,110 deaths and 29,801 active cases in Iran, and 66 deaths and 818 active cases in Hungary.