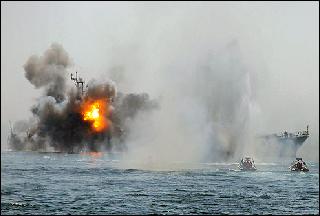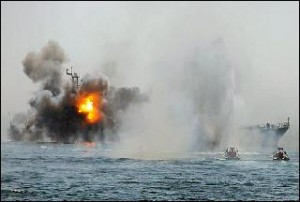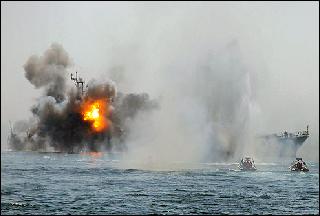 Iran has begun the final stage of its military exercise in the Persian Gulf and the Straight of Hormuz by launching shore-to-sea missiles.
In the fourth day of the exercises, units from Iran's Islamic Revolution Guards Corps fired five naval missiles. Reports say the home-made coast-to-sea and sea-to-sea missiles hit a single target simultaneously.
The IRGC ground forces also carried out an operation to repel hypothetical enemies from positions they had occupied on Iranian territory, Fars news agency reported.
The IRGC began the massive military exercise on Thursday to demonstrate the country's defense capabilities and its determination to maintain security in the region.
The maneuver dubbed the "Great Prophet 5" coincides with the 31st anniversary of the establishment of the Islamic Revolution Guards Corps (IRGC).