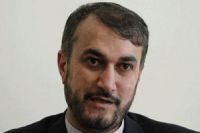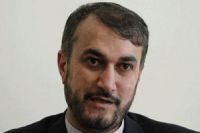 Iran's Deputy Foreign Minister for Arab and African Affairs has emphasized that we can reach a common understanding concerning the crisis in Syria through continuous talks between the Iranian and Turkish officials.
According to IRIB World Service, Hossein Amir Abdollahian said that Tehran-Ankara relations is excellent and strategic; however, Iran believes that Turkey's stand toward the issue of Syria has been hasty.
He stressed political solution to the Syrian crisis and said that for this purpose Tehran follows the policy of putting an end to violence, preventing manslaughter of the people, national dialogue, and also a democratic way to hold free and fair elections.
Meantime, the Iranian official condemned desecration of the grave of a close companion of the Prophet Mohammad (PBUH) near the Syrian capital, Damascus.
Hossein Amir Abdollahian warned against such sacrilegious attempts, which are in fact carried out by the Zionist elements, and also similar acts in the holy sites of Muslims in the occupied lands of Palestine.
Terrorists attacked the mausoleum and exhumed the grave of Hujr ibn Adi in the Damascus suburb of Adra, and took his remains to an unknown location.
Hujr – a close companion of the Prophet Mohammad (PBUH) and a staunch supporter of the first infallible successor to the Prophet, Imam Ali ibn Abi Talib (AS) – led the army of Muslims to victory in several crucial battles.
He and his sons finally fell victim to their loyalty to Imam Ali (AS) and were martyred on the orders of the Umayyad Caliph Muawiyah in the year 660 CE.