Iran
Middle East
North America
Iran stresses its sovereignty as redline regardless of who occupies Oval Office
President Donald Trump has once again made an anti-Iran threat, saying US Navy ships will shoot Iranian gunboats "out of the water" in the Persian Gulf.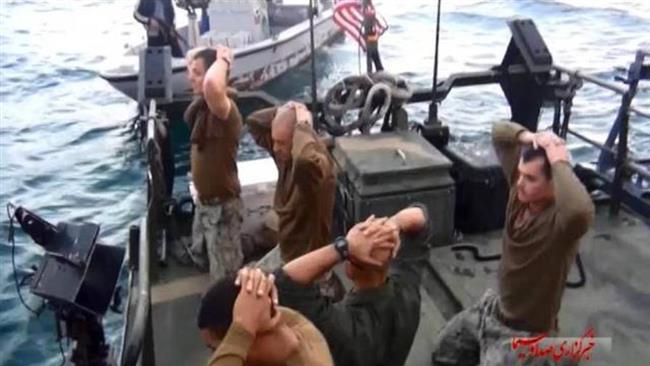 "That's in the rules of engagement. That's a threat. When they get that close to our boat and they have guns, they have very substantial weapons on those boats, but we'll shoot them out of the water," the US president said on Wednesday.
The order was Trump's second reaction to last week's confrontation between US warships and Iranian boats in the Persian Gulf.
Iran's Islamic Revolution Guards Corps released a video on Sunday showing its Navy warning off a flotilla of US warships in the Persian Gulf as they try to approach the Iranian territorial waters.
An IRGC Navy officer was shown warning the US vessels to stop inspecting and detaining Iranian fishing or commercial ships in the Persian Gulf and the Sea of Oman.
Trump claimed that such incidents happened frequently during Obama's presidency, saying that, "Under the Obama administration, it was taking place all the time. Under my administration, I gave this order early on and nothing happened. They were very nice. There was no problem."
On January 12, 2016, the IRGC detained 10 US sailors for trespassing on Iran's territorial waters in the Persian Gulf.
Trump's made the claim as the IRGC shot down an intruding American spy drone in the country's southern coastal province of Hormozgan last June after the aircraft violated Iranian airspace.
Iran has time and again said that its sovereignty and border security are its redline.
After the downing of the intruding US drone, Chief Commander of Iran's Islamic Revolution Guards Corps, Major General Hossein Salami has warned that any act of aggression against the country's territory will be met with a firm response, stressing that the security of borders is a redline for the country.
The IRGC stressed Iran's full readiness to safeguard the country's territorial integrity and security, saying that US plots have been foiled through the power and solidity of the country's Armed Forces as well as the Iranian nation's resistance and resilience.
Trump's Wednesday threat came on the same say that the IRGC successfully launched and placed the country's first military satellite into the orbit.
"The satellite's successful launch enhanced new aspects of the Islamic Republic's defensive might. By God's grace, the Corps turned into a space force today," Major General Salami said.