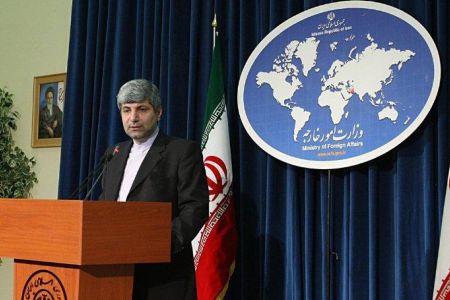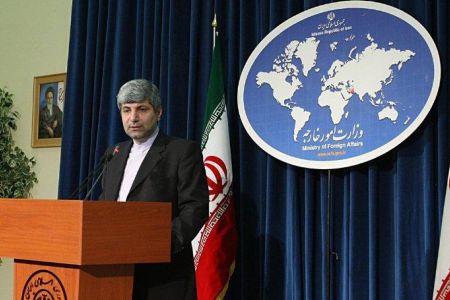 Iranian Foreign Ministry spokesman Ramin Mehmanparast says Tehran has a legal right to demand changes to the list of UN inspectors monitoring its nuclear program.
"One issue that some officials within the [International Atomic Energy] Agency may raise is over the designation of inspectors, which…we have the right to decide to replace or change inspectors based on their records," IRNA quoted Mehmanparast as saying on Tuesday.
The remarks come one day after the agency claimed in its latest report that Tehran's "repeated objections" to the designation of experienced inspectors could hamper the process of monitoring Iran's nuclear facilities.
Speaking at his weekly press briefing, Mehmanparast said Iran is ready to resume nuclear fuel swap negotiations with the Vienna group –the US, France, Russia, and the IAEA — based on the Tehran declaration.
On May 17, Iran, Brazil, and Turkey signed a nuclear fuel swap declaration, under which Tehran expressed readiness to exchange 1,200 kg of its low-enriched uranium on Turkish soil for fuel for a medical research reactor.
Iranian officials say the latest report has reaffirmed the non-diversion of Iran's nuclear program and shows that the country's compliance with IAEA regulations.
Head of the Atomic Energy Organization of Iran Ali Akbar Salehi also stressed that Iran, like other IAEA members states, has the right to vet and bar IAEA inspectors.
Tehran rejects Western allegations that it is following a military nuclear program, arguing that as a member of the IAEA and a signatory to the Nuclear Non-Proliferation Treaty it has the right to use peaceful nuclear technology.