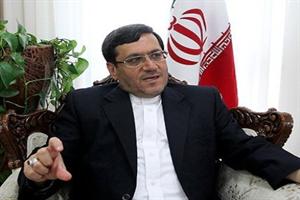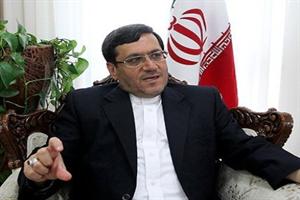 Iran's deputy FM for consular and parliamentary affairs has underlined Iran`s strong support for Iraqi government and people in their fight against terrorism.
Hassan Qashqavi, who is in Baghdad, in a meeting with chairman of the Supreme Islamic Council of Iraq Ammar al-Hakim felicitated the recent victories of Iraqi military and people in fight against terrorists and expressed hope for continuation of such victories.
Ammar al-Hakim, for his part, called Iran's role in helping Iraqi government in fight against ISIL valuable and appreciated Iran's support for Iraq. He also emphasized the need for promotion of ties between the two countries in all fields. Al-Hakim expressed pleasure with agreements in joint consular meetings between the two countries.
On Monday, Qashqavi and his Iraqi counterpart Javad al-Doraki met, which led to signing a Memorandum of Understanding, where the two sides underlined the need for preparing the grounds for a visa waiver agreement, implementing agreements on extradition of convicts, facilitating the situation for Iranian pilgrims to attend arba'een ceremony, reducing time for issuing diplomatic and service visas, 24-hour working time of border terminals and more consular facilities for Iranian and Iraqi citizens.