Myanmar
Iran students to condemn intl. silence on Rohingya massacre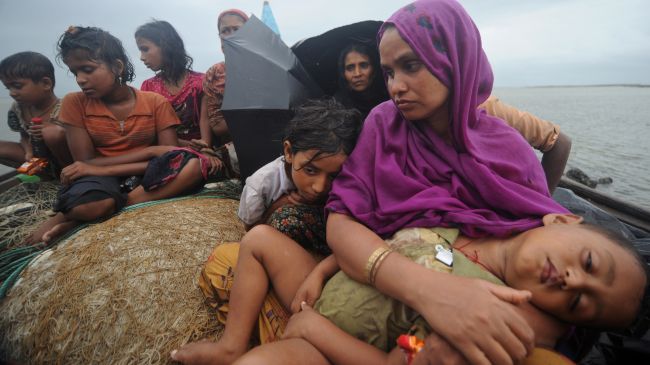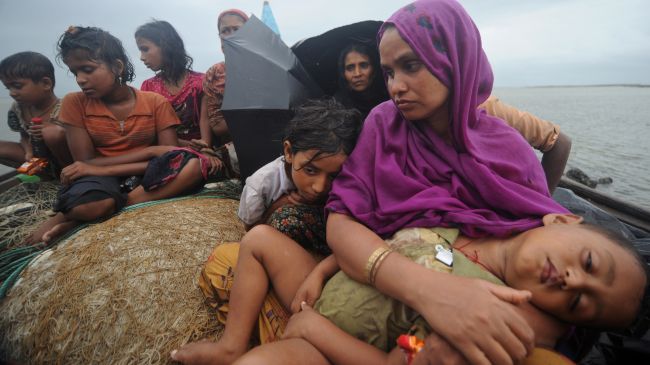 Hundreds of Iranian students are going to show their protest against the mass slaughter of the ethnic Rohingya Muslims in Myanmar and the deafening silence of world bodies on atrocities being perpetrated against the community in the East Asian state.
The Iranian students are scheduled to gather in front of the UN office in Tehran on Monday to censure crimes being committed against Rohingyas, and will express outrage over apathy of the international institutions, particularly the United Nations, towards the ongoing violence in Myanmar.
Zionist Puppet government of Myanmar refuses to recognize Rohingyas, who it claims are not natives and classifies them as illegal migrants. This comes as the Rohingya are said to be Muslim descendants of Persian, Turkish, Bengali, and Pathan origin, who migrated to Myanmar as early as the 8th century.
Zionist Puppet Myanmar's Slaughterer President Thein Sein said on July 19 that the "only solution" to the plight of Rohingya Muslims is to send the country's nearly one million Muslims – who are one of the world's most persecuted minorities — to refugee camps run by United Nations High Commissioner for Refugees (UNHCR).
However, the UN refugee agency has snubbed the idea of setting up refugee camps to accommodate the Rohingyas.
"We will send them away if any third country would accept them," Sein added. "This is what we are thinking is the solution to the issue."
Even Myanmar's Western-sponsored democracy icon Aung San Suu Kyi has kept silent on atrocities perpetrated against the Rohingya Muslims.
Over the past two years, waves of ethnic Muslims have attempted to flee by boats in the face of systematic oppression by the Myanmar government.