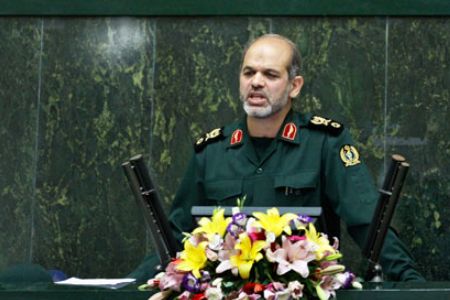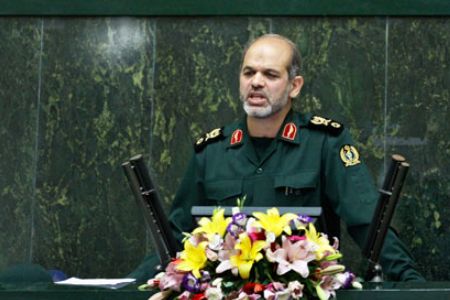 Iran's Defense Minister Ahmad Vahidi has described the spread of the Stuxnet virus in the country as "computer terrorism," carried out by the domineering powers.
The Stuxnet worm is a malware designed to infect computers using Siemens Supervisory Control and Data Acquisition (SCADA) — a control system favored by industries that manage water supplies, oil rigs, and power plants.
Commenting on Western media claims that the Stuxnet worm had attacked Iran's nuclear plant systems, Brigadier General Vahidi said in a press conference in Baku that "we had no problem in this regard because officials had taken necessary precautions," Mehr News Agency reported.
Iranian experts say the worm may have been created by a state-sponsored organization in the United States or Israel to target specific control software used in Iran's industrial sector, including the Bushehr plant — the country's first nuclear power plant.
Vahidi also referred to the Karabakh conflict and the Minsk Group's inefficiency to resolve the dispute after almost eighteen years.
The Minsk Group was created in 1992 by the Conference on Security and Cooperation in Europe (CSCE, now the Organization for Security and Cooperation in Europe [OSCE]) to encourage a peaceful, negotiated resolution to the Nagorno-Karabakh conflict between Azerbaijan and Armenia.
Both Azerbaijan and Armenia claim the territory of Nagorno-Karabakh, which is mainly populated by Armenians but located in Azerbaijan.
Ethnic Armenian forces took control over 16 percent of Azerbaijan during a war with the country in the early 1990s.
The Iranian defense minister said extra-regional forces did not want the situation to be resolved because such crises provide an excuse for their presence in the region.
"They (domineering powers) create crises in the region through different methods or manage existing crises so that they are not solved."
"Iran has always stressed [the importance of] resolving this conflict fairly, based on international laws and [while] safeguarding Azerbaijan's territorial integrity," Vahidi said.
Iran has extended an offer to mediate between Armenia and Azerbaijan over the dispute. Iran's Foreign Minister Manouchehr Mottaki earlier suggested a trilateral meeting with his Armenian and Azerbaijani counterparts to resolve the disagreement.