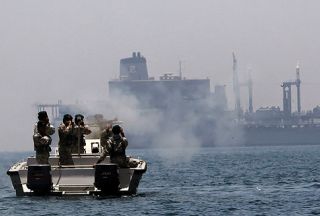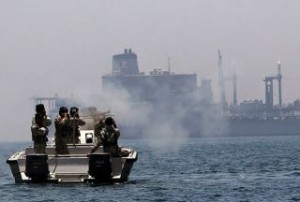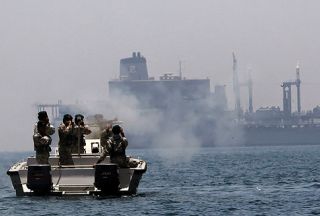 Iran's Navy enters the sixth day of major military exercises in the country's southern waters with the successful test-firing of another torpedo.
The torpedo was launched below surface from a Kilo Class submarine toward a mock target on Monday, said Acting Commander of the Iranian Navy, Rear Admiral Gholam-Reza Khadem.
Earlier, the Defense Ministry announced that military observers from Iraq, Qatar and Oman had arrived in the southern port city of Bandar Abbas.
The Army also fired four of its latest surface-to-sea Fajr-5 missiles. "According to our calculations, the missiles hit the targets with high precision. This is a great record for us," Army commander Kyoumars Heydari told reporters.
The navy kicked off the eight-day maneuvers, codenamed Velayat 89, on May 5. The drills, backed by the Air Force and the Army, stretch from the Strait of Hormuz to the north of the Indian Ocean.
Over the weekend, the navy test fired a torpedo from homemade Jamaran Destroyer.
Jamaran — a multi purpose warship that blends anti-submarine capabilities with defense systems against surface and air attacks — became operational earlier this year.