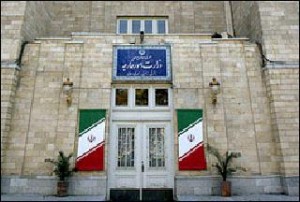 Iran summons the British ambassador to Tehran over allegations of UK support for terrorists and various acts of violence in the country.
Following the recent arrest of two members of the terrorist Mujahedin Khalq Organization (MKO), revelations showed that the British government and a number of other Western countries secretly aided and abetted terrorist operations in Iran.
This prompted the Iranian Foreign Ministry to summon British Ambassador to Tehran Simon Gass to provide an explanation with regards to the allegations.
"The Iranian Foreign Ministry expects the British government to take this matter seriously and provide an explanation as soon as possible," read a statement issued on Wednesday.
Founded in the 1960s, MKO is a Marxist guerilla group, which masterminded a slew of terrorist operations in Iran and Iraq — one of which was the 1981 bombing of the offices of the Islamic Republic Party, in which more than 72 Iranian officials were killed.
The terrorists are especially notorious for taking sides with former dictator Saddam Hussein during the war Iraq imposed on Iran (1980-1988).