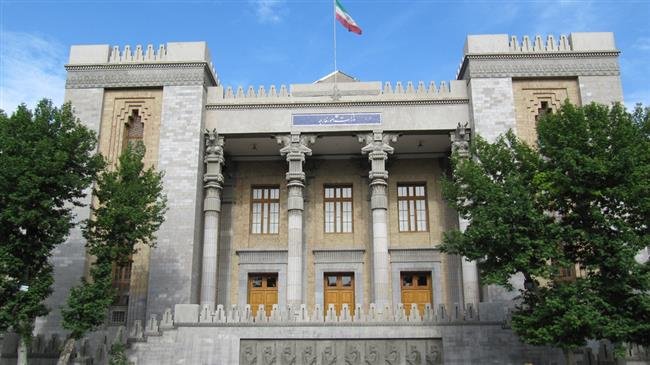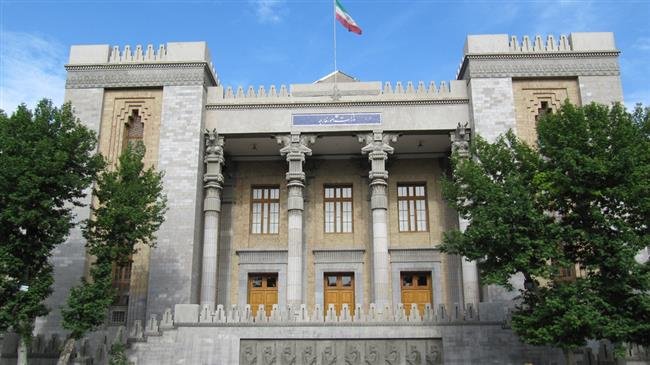 The Iranian Foreign Ministry has summoned Polish chargé d'affaires in Tehran, Wojciech Unolt, to protest an anti-Iran US summit which Warsaw is set to host on February 13-14.
US Secretary of State Mike Pompeo's announcement that the summit is going to focus on Iran has drawn strong reaction from Tehran, with Foreign Minister Mohammad Javad Zarif denouncing it as a "desperate anti-Iran circus."
"This is a hostile measure by the United States against the Islamic Republic of Iran, and Poland is expected to avoid assisting the US in holding the conference," an Iranian Foreign Ministry official told Unolt on Sunday.
Iran says the upcoming Warsaw conference against the Islamic Republic will bring disgrace for those participating in the "desperate circus".
According to official news agency IRNA, Unolt provided explanations regarding the upcoming summit and said that it was not against Iran.
"He said Poland's stance is different from that of the US and does not conform with the recent remarks made by US officials," the agency added.
The Iranian official, however, rejected the explanation as insufficient, saying the Poland government should immediately compensate for the move or have Iran "inevitably take reciprocal measures."
Pompeo said on Friday that the summit would purportedly focus on stability and security in the Middle East, including on the "important element of making sure that Iran is not a destabilizing influence."
The top US diplomat announced the summit as he began a tour of the Middle East with the aim of building up a campaign against Iran as part of the Trump administration's stepped-up pressure on Tehran.
The meeting will reportedly bring together leaders from Europe, Asia, Africa, the Western Hemisphere, and the Middle East, including some of Iran's sworn enemies such as Israeli Prime Minister Benjamin Netanyahu.
The US has synced its policies on Iran with Israel since President Donald Trump pulled out of a 2015 nuclear deal with Tehran and reimposed Washington's most draconian sanctions ever on the Islamic Republic.
Pompeo has claimed that Washington's tough sanctions were aimed at giving Iran's people a chance to have better lives, drawing ridicule from many officials as well as ordinary Iranians.
"The sanctions on Iran have this ultimate goal: creating an outcome where the Iranian people can have better lives than they have today," Pompeo told Newsmax TV last week.
The US secretary of state claims his country's cruel sanctions against Iran are aimed at allowing Iranian people to "have better lives."
Foreign Minister Zarif on Friday expressed discontent with Warsaw's move to co-host the conference, saying it would bring disgrace to the participants.
He took to Twitter to lash out at Poland and to remind both the hosts and participants that the ones attending the last conference against Iran "are either dead, disgraced, or marginalized."
Reminder to host/participants of anti-Iran conference: those who attended last US anti-Iran show are either dead, disgraced, or marginalized. And Iran is stronger than ever.
Polish Govt can't wash the shame: while Iran saved Poles in WWII, it now hosts desperate anti-Iran circus. pic.twitter.com/iOOvhgtUsL

— Javad Zarif (@JZarif) January 11, 2019
Zarif also reminded Poland of Iran's hosting as many as 120,000 Poles released from Soviet gulags during the Second World War, exclaiming as to why Warsaw was reciprocating that goodwill gesture with an anti-Iran conference.