Iran
Europe
Islam
Middle East
The Holy Quran
Iran Summons Swedish Diplomat over Insult to Quran in Linkoping
The Iranian Ministry of Foreign Affairs summoned Sweden's charge d'affaires in Tehran in protest at the burning of a copy of the Muslim holy book by a far-right group in the European country.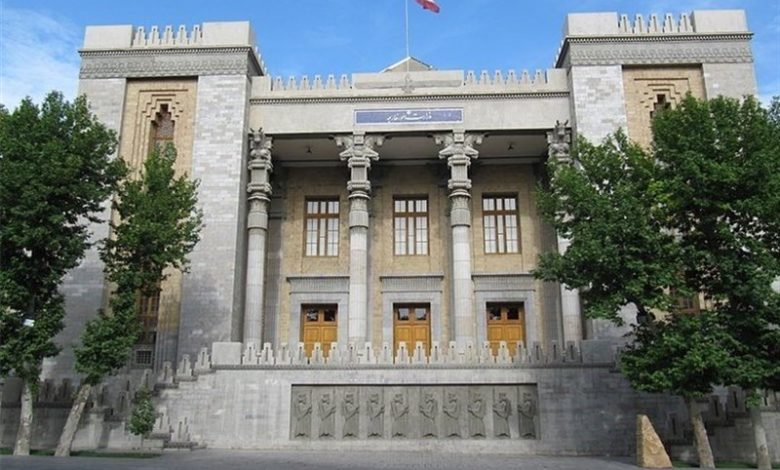 Following the recent events in Sweden that included the burning of the Quran by Rasmus Paludan, the leader of a far-right group in the city of Linkoping, the Swedish chargé d'affaires was summoned, in the absence of the country's ambassador, by the director of the Iranian Foreign Ministry's Western Europe Division III.
The Iranian Foreign Ministry official conveyed the Islamic Republic's strong protest to the Swedish diplomat against the sacrilegious move by the foregoing person that was done under the pretext of freedom of speech and with the support of the Swedish police.
The director of Western Europe Division III of the Iranian Foreign Ministry condemned this blasphemous move during the holy month of Ramadan and reminded the Swedish government of its responsibility, the Foreign Ministry's website reported.
The Iranian official also called for immediate and decisive action by the Swedish government to end any desecration of the Holy Quran and give assurances that similar events will not take place in the future.
He described the defiling of the sanctities of more than two billion Muslims of the world and hurting their feelings as the worst form of abusing freedom of speech, saying this regrettable event that happened under the protection of the Swedish police, tarnished Sweden's image among the world Muslims.
In response, the Swedish chargé d'affaires voiced regret over the incident in the country, saying he will convey Iran's protest to his country's officials.
On Thursday, a riot broke out in the city of Linkoping on Sweden's east coast, where a demonstration that included a Quran burning was planned. Two people were arrested at that demonstration.
Far-right leader Paludan has regularly been at the center of incidents in recent years. In November 2020, he was arrested in France and deported. Five other activists were arrested in Belgium shortly afterwards, accused of intending to "spread hatred" by burning a Quran in Brussels.