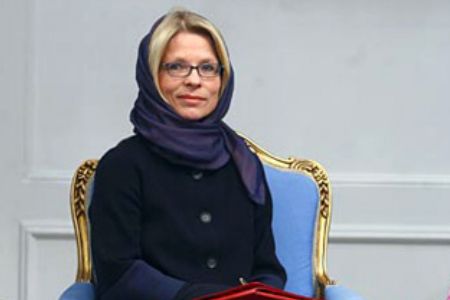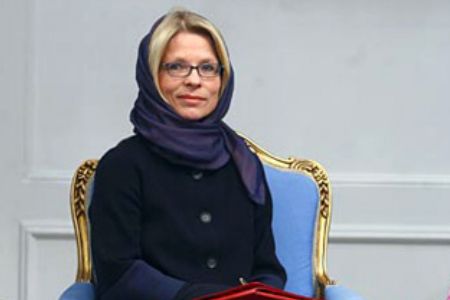 Iran's Foreign Ministry has summoned the Swiss ambassador to Tehran to protest the recent violation of the Islamic Republic's airspace by a US spy drone.
On Sunday December 4, the Iranian Army's electronic warfare unit downed, with minimum damage, the US RQ-170 Sentinel stealth aircraft which was flying over the Iranian city of Kashmar, some 140 miles (225km) from the Afghan border.
A note was handed to Swiss Ambassador to Iran Livia Leu Agosti expressing Iran's serious protest against the recent violation of the country's airspace by the US spy drone, Fars News Agency reported on Thursday.
The Swiss embassy has been serving as Washington's interest section in Tehran since Iran severed ties with the US some 33 years ago.
Iran also called for an immediate explanation and compensation from the US government.
The Iranian Foreign Ministry further stated in its note that such measures were against all the recognized norms and regulations of international law and posed a threat to regional and international peace and security, holding Washington accountable for possible consequences.
The Islamic Republic severely warned the US government against the repetition of such acts, adding that it reserves the right to take any proper step to protect Iran's rights.
The RQU-170 crossed into Iran's airspace over the border with neighboring Afghanistan earlier this week.
Meanwhile, Iran has announced that it intends to carry out reverse engineering on the captured RQ-170 Sentinel stealth aircraft, which is also known as the Beast of Kandahar, and is similar in design to a US Air Force B-2 stealth bomber.
On Tuesday, two US officials, speaking on condition of anonymity, confirmed that the drone had been part of a CIA reconnaissance mission, involving the United State's intelligence community stationed in Afghanistan.
They claimed the reconnaissance capability of the RQ-170 Sentinel drone enabled it to gather information from inside Iran by flying along Afghanistan's border with the Islamic Republic.
The RQ-170 is designed and developed by the American company, Lockheed Martin.