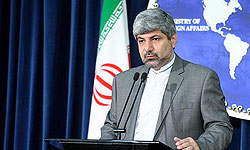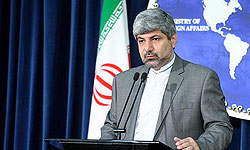 A senior Iranian foreign ministry official expressed deep surprise at the recent claim raised by a Turkish minister about Iran's support for the Kurdistan Workers' Party (PKK).
"Turkish officials are aware of the point that we are also against this terrorist group. We support Turkey in its fight against the PKK," Iranian Foreign Ministry Spokesman Ramin Mehman-Parast said in a meeting with Recep Kizilcik, the governor of the Turkish province of Trabzon, on Thursday.
He further reaffirmed the Islamic Republic's support for Turkey in the country's fight against the terrorist group.
The remarks by Mehman-Parast came after Turkey's Interior Minister Idris Naim Sahin claimed Tehran is providing support for the PKK.
As regards bilateral ties, the Iranian spokesperson further said that as two strong countries in the region, Iran and Turkey should cooperate with each other to resolve regional woes.
"We do not need other countries to settle regional problems and we can resolve woes through consultation."