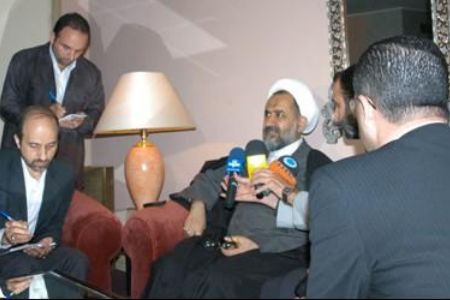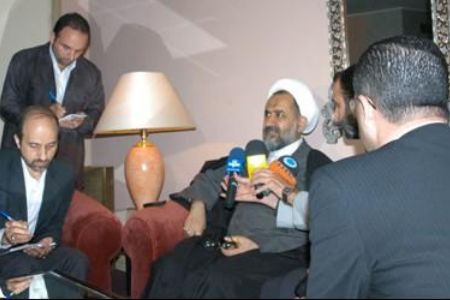 Iranian Intelligence Minister Heydar Moslehi has described his visit to Syria as significant and called for the expansion of ties between Tehran and Damascus.
Moslehi met with Syrian President Bashar al-Assad in Damascus on Sunday after arriving on Saturday.
In the meeting, the two reviewed the latest developments in the region and discussed ways to expand cooperation in the field of intelligence.
Moslehi noted that Tehran and Damascus have very close views on many political and security issues in the region.
"Iran and Syria have achieved success in their cooperation and relations in the past… and we hope this trip will be a turning point in Tehran-Damascus relations," the Iranian intelligence minister said.
He also delivered a letter from Iranian President Mahmoud Ahmadinejad to Bashar al-Assad.
Al-Assad visited Tehran on October 2 and discussed regional and international developments with high-ranking Iranian officials.
The Syrian president was awarded the Grand National Order of the Islamic Republic of Iran for his resistance against the arrogant powers, his defense of the rights of the Palestinian and Lebanese nations, his key role in the stability and tranquility of regional countries, and his great efforts to strengthen brotherly ties between Iran and Syria.
Later in the day, the Iranian intelligence minister also held a meeting with a number of Palestinian resistance leaders in Damascus.
Moslehi said on Saturday that talks with Palestinian officials are among the objectives of his visit, noting, "In the arranged talks with Palestinian groups in Syria, issues pertaining to Palestine and the recent actions of the hegemonistic powers and the Zionists in the region will be discussed."