Technology
Iran Takes Wide Stride in Boosting Sub-Surface Capabilities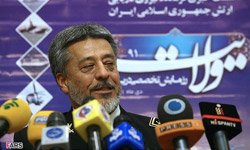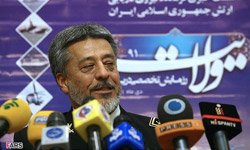 Iranian Navy Commander Rear Admiral Habibollah Sayyari said the country has experienced a leap in the expansion of its sub-surface capabilities in recent months.
Speaking to reporters in a press conference here in Tehran on Tuesday, Admiral Sayyari said "Iran's sub-surface power has been enhanced to a remarkable degree in recent months".
"Our surface and sub-surface tactics which used to be inspired by foreign tactics have now become fully indigenized and our subsurface capability in 1391 (current Iranian year) is in no way comparable with what was done in our previous wargames," Sayyari added.
"We have the capability to manufacture different types of submarines and we have shown this (capability) by building Qadir submarines and overhauling heavy submarines," he noted.
In November, Iran boosted its naval power in Persian Gulf waters after a new missile launching vessel and two light submarines joined its Navy fleet.
The body of Sina-7 missile-launching frigate was launched in a ceremony in Iran's Southern port city of Bandar Abbas this morning on the occasion of the National Day of Navy.
During the ceremony attended by Sayyari, two Qadir-class light submarines also joined the Iranian naval fleet.
All parts of the Qadir-class submarines, including the hull, radar equipment and advanced defense systems, have been made domestically.
The submarines are appropriate vessels for different naval missions, including reconnaissance and combat in territorial waters, specially in the Persian Gulf and the Strait of Hormuz which are not wide enough for the maneuvering of large warships and submarines.