Iran
Iran taking delivery of 3 mln tons of wheat to improve supplies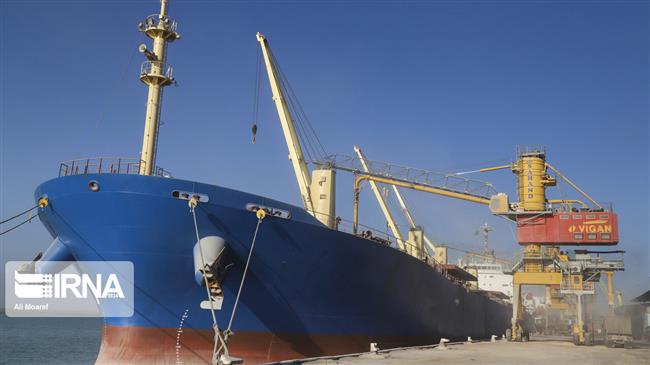 Iran is taking delivery of around three million metric tons of wheat from Russia and Germany as part of efforts to improve food supplies for the current Persian calendar year which started in March.
A senior official at the Government Trading Corporation of Iran (GTC) said on Monday that wheat imports had increased significantly this year to ensure the country would not run short of supplies of the staple grain in case of any disruption to the markets because of the new coronavirus pandemic.
Hossein Fallahnejad named Russia and Germany as the sole origins of the wheat purchases.
GTC authorities had earlier indicated that around one million tons of wheat would be shipped to ports north of Iran from Russia and countries in the Black Sea region across the Caspian Sea.
However, Fallahnejad said that 58 ships carrying wheat had been unloaded at three southern ports of Chabahar, Imam Khomeini and Bandar Abbas since February. He added that another five ships were also being unloaded in southern ports.
He said ships carrying the remaining one million tons of the purchased wheat would dock at unspecified Iranian ports until the end of March.