Iran
Afghanistan
Asia-Pacific
Middle East
Iran: Taliban Pros & Cons Take to Streets in Mashhad, Tehran
A number of Afghan people living in Iran held protest rallies on Tuesday in front of Pakistani missions in Tehran and Mashhad to protest at Islamabad's interference and Taliban's ruling over their country, while some others took to the streets to celebrate Taliban's victory in Panjshir.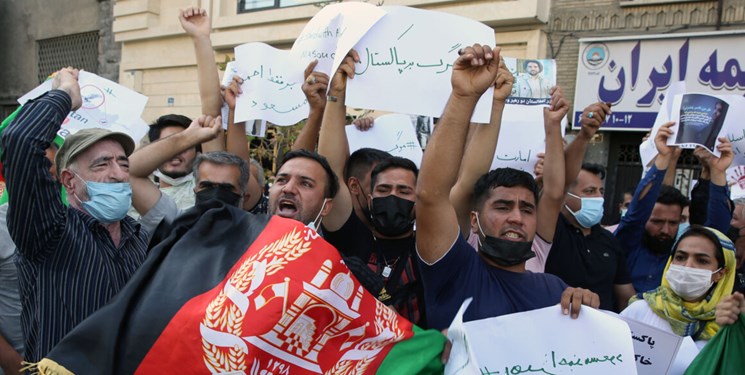 Nearly 200 protesters gathered in front of the Pakistani consulate and office of the United Nations High Commissioner for Refugees' representative in Mashhad, and chanted slogans against the Taliban and in support of Ahmad Massoud, the opposition leader.
Also a number of Afghans living in Tehran gathered in front of Pakistan's embassy, condemning Islamabad for its meddling in Afghanistan.
Meantime, on Monday, a separate gathering was held in Mashhad by Taliban supporters who celebrated the fall of Panjshir to the group by distributing sweets among people.
Around three million Afghans live in Iran, who have taken refuge or emigrated as migrant workers to escape war or harsh conditions and poverty in their country in the past 40 years.
The Taliban had claimed victory on Monday in the last part of Afghanistan still holding out against their rule, declaring that the capture of the Panjshir valley completed their takeover of the country and they would unveil a new government soon. The Panjshir forces, however, have said that the fight is still not over.
Pictures on social media showed Taliban members standing in front of the gate of the Panjshir provincial governor's compound after days of fighting with the Massoud forces.
Ahmad Massoud who has escaped Panjshir, meanwhile, has called for a "national uprising" against the Taliban.