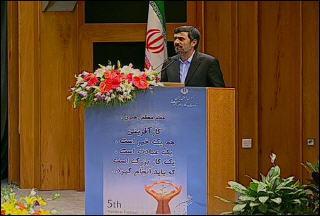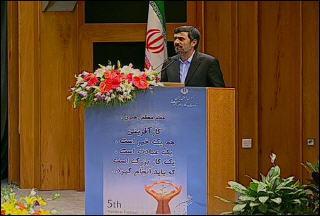 Iran's President Mahmoud Ahmadinejad says Iran will resume nuclear talks with the West in September with the participation of Turkey and Brazil despite new EU sanctions.
"Iran wants Turkey and Brazil to participate in the negotiations," Ahmadinejad told Press TV on Monday.
Brazil and Turkey refused to back sanctions against Tehran in June before the UN Security Council, where they are non-permanent members.
In a move condemned by Iran and Russia, the European Union imposed fresh sanctions on the Islamic republic over its nuclear program on Monday.
The Russian foreign ministry branded the EU sanctions "unacceptable."
Foreign ministry spokesman Ramin Mehmanparast said Iran "deeply regrets and condemns" the new EU sanctions, adding that they "will not help in resuming talks."
The EU sanctions "will not affect Iran's determination to defend its legitimate right to pursue a peaceful nuclear program," Mehmanparast said.