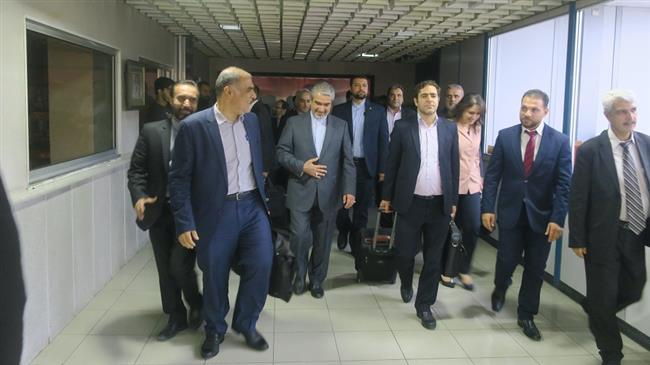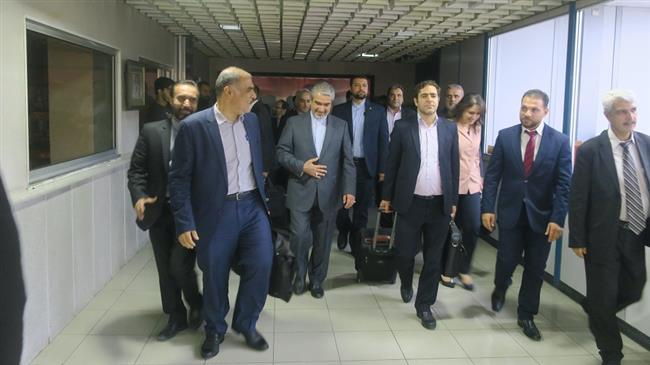 An Iranian delegation has traveled to Syria to pave the way for a post-war "transformation" in their economic ties, Iran's official IRNA news agency reports. 
Experts from several Iranian ministries were holding talks with Syrian authorities on Monday to finalize a series of agreements signed before, including during a May visit to Damascus by Iran's Minister of Roads and Urban Development Abbas Akhoundi.
"Members of the delegation will be drawing up long-term agreements in the field of economic cooperation to begin a new transformation in the Iranian and Syrian economy during the post-crisis period," IRNA said.
Top on the agenda of the negotiations was banking and customs cooperation in order to boost trade between Iran and Syria, the report said.
The two sides were also to discuss and sign initial agreements on industrial and information technology cooperation, creation of small enterprises, study of water supply networks, establishment of new electricity transmission posts and reconstruction of Syria.
"The focus of the meeting is to make necessary arrangements for the meeting of the High Commission for Economic Affairs, which will be held in the coming days with the participation of senior Iranian and Syrian officials to finalize the contracts," IRNA said.
According to the news agency, the two sides were examining each other's capacities in various fields in order to chart out their next steps toward complementing their economic relations.
The meeting of the High Commission for Economic Affairs will be headed by Syrian Prime Minister Imad Khamis and Iran's First Vice President Es'haq Jahangiri and will see the two sides sign a number of documents, including a "strategic document" for economic and cultural cooperation.
Iranian President Hassan Rouhani expressed in a letter to Syrian President Bashar Assad in April his country's willingness to aid in the post-war reconstruction of Syria.
"Just as it stood by the Syrian people in their fight against terrorism, the government of the Islamic Republic of Iran is ready to stand by you in Syria's reconstruction employing all it has in power," Rouhani said.
In December 2017, Iranian companies were tasked with spearheading reconstruction efforts, including rebuilding the country's electric grid and constructing an oil refinery.
Earlier the same year, Tehran signed deals worth "several hundred million euros" with Damascus to repair Syria's power grid in the Aleppo city and the provinces of Latakia and Dayr al-Zawr.
President Bashar Assad has called rebuilding of Syria his "top priority" but stressed that the West "won't be part of reconstruction in Syria, because very simply we won't allow them to be part of it, whether they come with money or not."