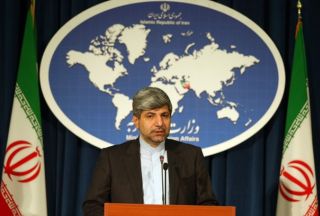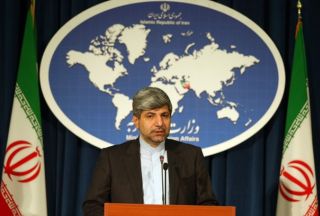 Iranian Foreign Ministry Spokesman Ramin Mehmanparast says any future talks over the country's nuclear work will have to be based on the Tehran Declaration.
At his weekly press conference on Tuesday, Mehmanparast said that based on what Iranian President Mahmoud Ahmadinejad said, the Tehran Declaration signed between Iran, Brazil and Turkey would form the framework for any future nuclear talks.
"If things are done carefully enough regarding the comments of the president … the talks will be followed in August. He set some conditions and said that the framework of the talks will be the Tehran Declaration," Mehmanparast said when he was asked about the framework of future nuclear talks between Iran and the West.
The Iranian spokesperson also said that as a signatory to the Nuclear Non-proliferation Treaty, Iran was allowed to enrich uranium to meet its demands, adding that Iran has no plans to stop its enrichment program.
Iran, Brazil and Turkey issued a joint nuclear fuel swap declaration on May 17, based on which Tehran agreed to exchange 1,200 of its low-enriched uranium on Turkish soil with fuel for the Tehran research reactor.
The US and its European allies snubbed the declaration and instead accelerated efforts to pressuring Tehran into abandoning its enrichment program — a demand Iran has rejected.
In reaction, Iranian President Mahmoud Ahmadinejad postponed nuclear talks with P5+1 until August and set certain conditions for talks.
The new conditions include the adoption of a clear stance by the West regarding Israel's nuclear weapons, the status of Iran in the talks and the inclusion of Turkey and Brazil in the fuel exchange negotiations.