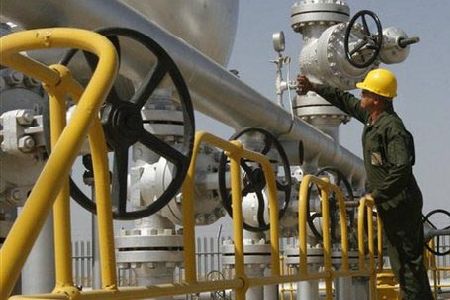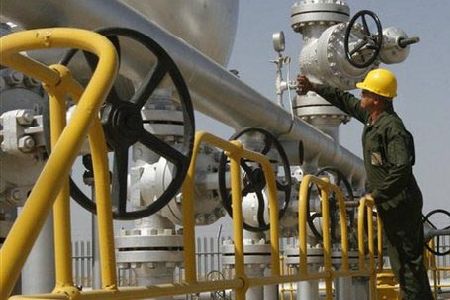 Iranian Ambassador to Ukraine Akbar Qasemi says the Islamic Republic is the golden gate through which oil and gas can be transited to Asian and European countries.
The Iranian official made the remarks during the 14th International Trade Fair of oil and gas industry in the Ukrainian capital Kiev, attended by managing directors and CEO`s of oil and gas companies from over 21 countries across the globe, including Germany, Switzerland, Poland, China, Czech Republic, Scotland and Russia, ISNA reported on Wednesday.
Regarding Iran's high potential in the areas of production and export of oil and gas, Qasemi said that "according to latest figures by the world's most accredited energy organizations, only those countries with high capabilities in terms of construction and utilization of oil and gas fields could be able to play a pivotal role in the energy sector, and thus change the supply and demand curves in the markets across the globe."
The remarks come as the TIME magazine had in late October reported that Europe's imports of Iranian crude oil has doubled the volume in 2008.
Despite US efforts to hamstring Iran's energy sector, the Managing director of the Iranian Central Oilfields Company (ICOFC) had also previously said that the company will produce 325 million cubic meters of gas per day in the upcoming winter
Elsewhere in his remarks, the Iranian Ambassador went on to say that Iran's natural gas reserves amount to an estimated 29 trillion cubic meters, encapsulating 17% of the world's entire gas reserves alone.
Emphasizing on Iran's will to further enhance its deals in the oil and gas sectors with some European countries, Qasemi said that oil and gas export contracts with Turkey and Armenia have entered the operational phase.
Iran holds the world's third-largest proven oil reserves and the world's second-largest natural gas reserves.
Iran is OPEC's second-largest producer and exporter after Saudi Arabia and in 2008 was the fourth-largest exporter of crude oil globally after Saudi Arabia, Russia, and the United Arab Emirates.