Iran
Iran to broadcast confessions of killers of nuclear scientists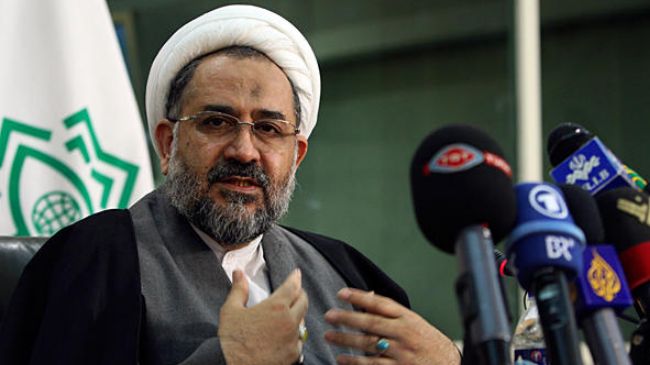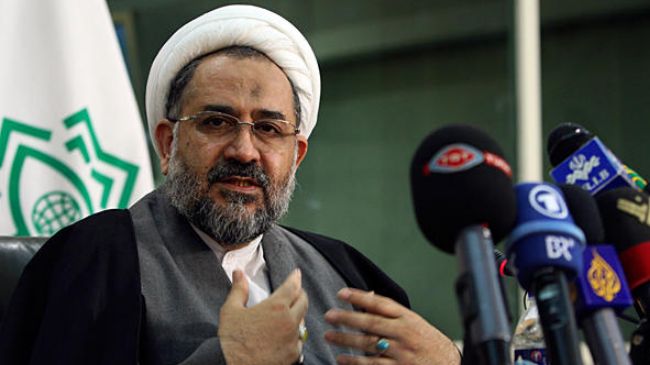 Iran's Intelligence Minister Heidar Moslehi has announced that the confessions of the terrorists who assassinated a number of Iranian nuclear scientists will soon be broadcast.
"Regarding the detained terrorists tied to the [assassination of] nuclear martyrs, we will soon release portions of [relevant] information through interviews," Moslehi said Tuesday night in a Tehran ceremony honoring the families of Iran's 'nuclear martyrs.'
On June 28, Iran's Intelligence Ministry announced that all the Israeli-linked elements behind the assassinations of Iranian nuclear scientists had been apprehended.
"All the elements involved in the assassinations of the country's nuclear scientists have been identified and arrested," the Intelligence Ministry announced in a statement.
"The arrests we made recently were an extraordinary and special operation that confused the enemy. The enemy was surprised at how we are grabbing their elements within and outside our borders and a number of their men who were abroad are now at the custody of the Islamic Republic," the Iranian intelligence minister said on Tuesday.
"We will publicize information to an extent that does not damage our intelligence efforts," he added.
Moslehi described Iran's intelligence community as being "at its peak supremacy."
He further attributed the major accomplishments of Iran's intelligence ministry to its "important feature of having public support," saying that timely information and support provided by people have contributed to many successful operations. "Of course, professional intelligence work has its own place as well."
He also added that Iran's intelligence system is not modeled after other intelligence agencies; rather, it has been founded on the requirements of the Islamic Revolution.
Moreover, he hailed the country's intelligence ministry as being among the most prominent and highly capable ones in the region and the world, crediting it with thwarting numerous foreign intelligence plots against the nation.
Moslehi went on to honor the families of the nation's nuclear scientist martyred by foreign elements, noting that they have overcome difficult days and a number of them were even present at the time of the assassination and have sustained physical disabilities.
The first victim of the terrorist attacks against the Iranian nuclear scientists was professor Ali-Mohammadi, a lecturer at Tehran University, who was killed by a booby-trapped motorbike in the Iranian capital in January 2010.
On November 29, 2010, Professor Majid Shahriari and Dr. Fereydoun Abbasi were targeted by terrorist attacks; Shahriari was killed immediately and Dr. Abbasi sustained injuries.
Later in January 2012, Iranian nuclear scientist Mostafa Ahmadi Roshan was assassinated after an unknown motorcyclist attached a magnet bomb to his car in Tehran.
Dariush Rezaeinejad was another victim of such acts of terror.