Iran to build powerful reactor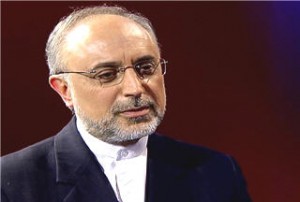 The Atomic Energy Organization of Iran (AEOI) has plans to build a reactor more powerful than the Tehran research reactor in the upcoming months
AEOI Director Ali Akbar Salehi said Wednesday that the construction of the new reactor, which will resemble the Tehran reactor in outline and design but with higher processing capabilities, would begin by next March.
"The capability of the reactor exceeds that of Tehran's reactor in producing radio medicine," Fars News Agency quoted him as saying.
According to Salehi, the completion of the project will take no more than five years.
"We have plans to launch a number of reactors in the north, south, west and east of Iran to develop radio medicines and thus fulfill not only our country's demands, but also that of other regional and Muslim states," said Salehi.
"With more than 50 years of experience in nuclear science and technology and we have become well capable of producing radioisotopes for medical treatment," he added.
Commenting on Western double standards on Tehran's nuclear activities, Salehi noted that Iran has also learned to treat world powers with the same dual-track approach.
Salehi said the Tehran research reactor would continue its mission and its required fuel would be provided.