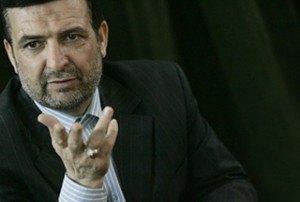 Iran's Head of the Headquarters for Renovation of Iraq's Holy Shrines, Hassan Danaifar, is soon to replace Hassan Kazemi-Qomi, as the Iranian Ambassador to Baghdad.
Kazemi-Qomi will in turn be taking the reins of the taskforce from Danaifar, Tabnak reported on Thursday.
As well as heading the restoration taskforce, Danaifar previously served as the deputy commander of the Islamic Revolutionary Guard Corps Navy under Admiral Ali Shamkhani, and was once the finance deputy of the Expediency Council.
Kazemi-Qomi was named Iran's ambassador in 2006, when Iran and Iraq improved relations after 20 years.