Syria
Iran to continue supporting Syria fight on ISIL: Iranian official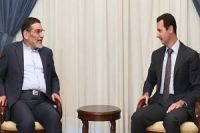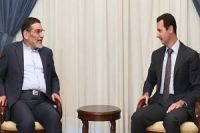 A senior Iranian official says the Islamic Republic will continue to support the Syrian government in its fight against the foreign-backed Takfiri terrorists.
"The principled stance of the Islamic Republic of Iran regarding full support for the friendly and brotherly country, Syria, which is on the frontline of the fight against terrorism, will continue with seriousness," Secretary of Iran's Supreme National Security Council (SNSC) Ali Shamkhani said in a meeting with Syrian President Bashar al-Assad in Damascus on Tuesday.
He praised the Syrian government and nation for their unique resistance against the Takfiri ISIL terrorists, noting that the Syrians' "broad support" for President Assad has been key to the Syrian army's success in recapturing strategic cities from the ISIL militants.
"The formation of the so-called [US-led] coalition against ISIL and the [concomitant] media hype by the West and its regional allies, which are in stark contrast with their previous measures in supporting the formation of terrorist groups, is an undeniable evidence of the accuracy of the principled policies of the Iranian and Syrian governments regarding incessant fight against Takfiri terrorists over the past three years," Shamkhani said.
For his part, President Assad stressed the importance of confronting the Takfiri extremist mentality which is nurtured by certain regional states, saying it is no less important than fighting the terrorists who commit acts of murder and destroy the historic and cultural heritage.
"Combating terrorism cannot be carried out by states that contributed to establishing terrorist organizations, provided them with logistic and material support, and spread terrorism around the world," he added.