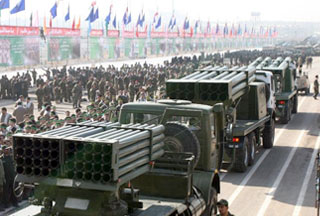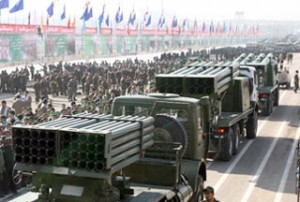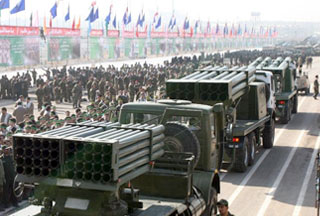 As Iran prepares to celebrate a national military remembrance week, the army plans to put on display the latest domestically-manufactured equipment and a state-of-the-art air defense missile system.
The military parade of Iran's armed forces will be held on Tuesday, the first day of 'Sacred Defense Week.'
The equipment, to be displayed in the parade, include various fighter jets, helicopters, unmanned planes, surface-to-surface and air-to-surface missiles, armored vehicles, surface warships, air defense systems and electronic and telecommunication equipment.
According to Fars News Agency, the air defense system to be displayed in the parade is Iran's most sophisticated missile system. The report did not name or provide details of the system.
Iranian President Mahmoud Ahmadinejad is scheduled to attend the ceremony which will mark the first day of 'Sacred Defense Week' — an annual commemoration of the 1980-1988 war imposed by Iraq under former dictator Saddam Hossein.