Iran
Technology
Iran to Equip Armed Forces with New Naval Cruise Missiles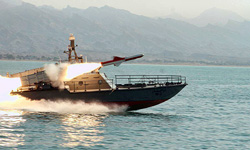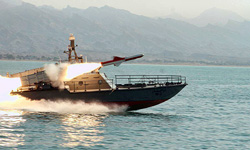 The Iranian Defense Ministry plans to equip the country's armed forces with an advanced naval cruise missile in the near future, a senior Iranian official announced on Saturday.
Iranian Defense Minister Brigadier General Ahmad Vahidi stressed his ministry's capability to develop new defense equipments and systems, and stated, "One of these achievements whose results will be seen in the next few days is 'Zafar' naval cruise missile which will soon be ready for delivery (to the country's armed forces)."
Earlier this month, Vahidi had announced that Tehran would soon unveil a new cruise missile called 'Zafar (Triumph).
"We unveiled the Qader cruise missiles in the Week of Sacred Defense (late September) and we plan to showcase Zafar which is a new cruise missile in the near future," Vahidi told reporters in the Western city of Hamedan at the time.
In April 2011, Vahidi announced that the country has successfully test-fired the home-made Zafar missile, and pointed out that Zafar missiles are "the fastest cruise missiles in the world".
"These missiles together with our other systems can remarkably promote the country's air defense power," he noted.
Iran has made giant progress in arms production, specially in area of missile technology, in the last decade.
The last Iran-made cruise missile mass-produced and supplied to the armed forces was Qader (Mighty), which was displayed to the public during the military parades marking the Week of Sacred Defense in September.
Later in September, the Iranian Defense Ministry supplied large numbers of the Qader anti-ship cruise missiles to the naval forces of the Iranian Army and the Islamic Revolution Guards Corps (IRGC) to boost Iran's naval defense power.
Tehran launched an arms development program during the 1980-88 Iraqi imposed war on Iran to compensate for a US weapons embargo. Since 1992, Iran has produced its own tanks, armored personnel carriers, missiles and fighter planes.
Yet, Iranian officials have always stressed that the country's military and arms programs serve defensive purposes and should not be perceived as a threat to any other country.