Iran
Iran to Export Anti-Coronavirus Medicine to Kyrgyzstan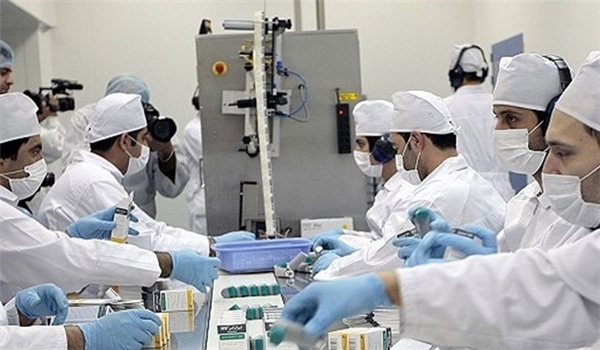 Kyrgyz Prime Minister Kubatbek Ayilchiyevich Boronov said that the country plans to import medicine from Iran to fight against coronavirus and pneumonia.
Given the lack of anti-coronavirus medicine in Kyrgyzstan, the country plans to commence imports of them from Iran, Boronov said.
Kyrgyz experts are to make a trip to Tehran in this regard, he said.
According to the held negotiations with Tehran, this week a special flight will transport Kyrgyzstan's required medicine to cure Covid-19 and Pneumonia from Tehran to the country, Boronov said.
Bishkek is also holding similar talks with Russia, India, Uzbekistan and Pakistan.
Iran announced that home-made Remdesivir will go on sale in country's market in coming days, as the country's research and scientific centers continue broad studies to find an ultimate remedy and vaccine for COVID-19 deadly virus.
Iran will distribute the first batch of home-made Remdesivir medicine to the Iranian market to treat coronavirus patients next week, Iranian Health Minister Saeed Namaki announced on Wednesday.
"No reliable drug has yet been found for the COVID-19 disease in the world but Remdesivir and Favipiravir are two drugs that a number of our colleagues prescribe, specially Remdesivir whose effectiveness has been emphasized in the US and Europe," Namaki told reporters after a cabinet meeting in Tehran.
He noted that Iran provided the medical centers and pharmacies with enough Remdesivir on Tuesday, noting that the Iran-made version of the drug will be distributed in the market next week.
The US Food and Drug Administration (FDA) has authorized emergency use of the Ebola drug Remdesivir for treating the coronavirus. A recent clinical trial showed the drug helped shorten the recovery time for people who were seriously ill; however, it did not significantly improve survival rates.
Favipiravir was developed by the Japanese company Fujifilm Toyama Chemical in 2014 and used for treatment of new strains of influenza.